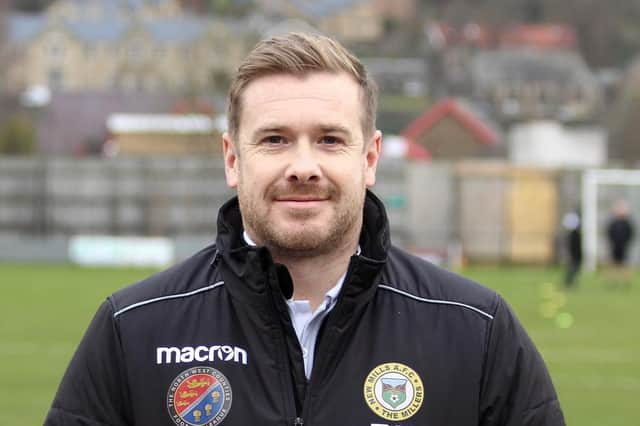 Dave Birch has eyes on a home play-off tie.
The Millers host Alsager Town who, barring any potential reprieve, will be relegated at the end of the campaign.
A win will guarantee either second or third place, with the team above New Mills, Isle of Man, also at home this weekend. That's unless fourth-placed Abbey Hey can also swing a slightly inferior goal difference on the Millers if they also win.
It all means Birch wants three points in the bag, then come what may.
He said: "We obviously want home advantage in the play-offs as a priority. If we finish second that's a bonus but we're relying on a big slip-up from the Isle of Man who are at home.
"It doesn't matter who we end up playing, as it'll be a really difficult game given the four clubs in the play-off zone are there by right and, aside from champions West Didsbury & Chorlton, are the best teams in the division."
New Mills, who beat Cheadle Town 3-0 on Tuesday night, will play their play-off semi-final on Saturday, April 9 with any potential final a week later at the home of the highest-placed finalist.
A League Cup tie at Cheadle Heath Nomads is scheduled for Tuesday night (5th).
Birch said: "I never want to disrespect a competition or opposition but obviously the play-offs take priority so the team that goes to Cheadle will very different.
"We've had a lot of injuries but most of those key players should be back in contention for the play-off games, so that's obviously encouraging."