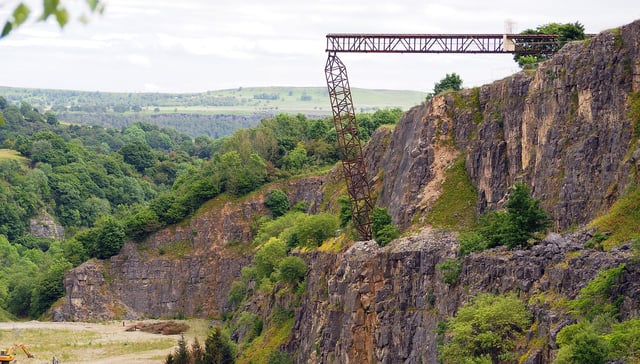 When will the train go over the edge?
Mission Impossible 7: All quiet at Derbyshire's Darlton Quarry set - when will filming resume?
It was all quiet at the Mission Impossible 7 set at Derbyshire's former Darlton Quarry when our photographer Brian Eyre visited on Thursday morning.
Friday, 18th June 2021, 1:52 pm
Production had been temporarily halted due to positive Covid-19 tests within the crew – but when will it restart?
Documents from Derbyshire County Council state that more road closures will be in place until June 26, on both Moisty Lane and Middleton Lane.
Based on information from the planning documents submitted to the Peak District National Park Authority, these will be to accommodate both rehearsals and two days of shooting.