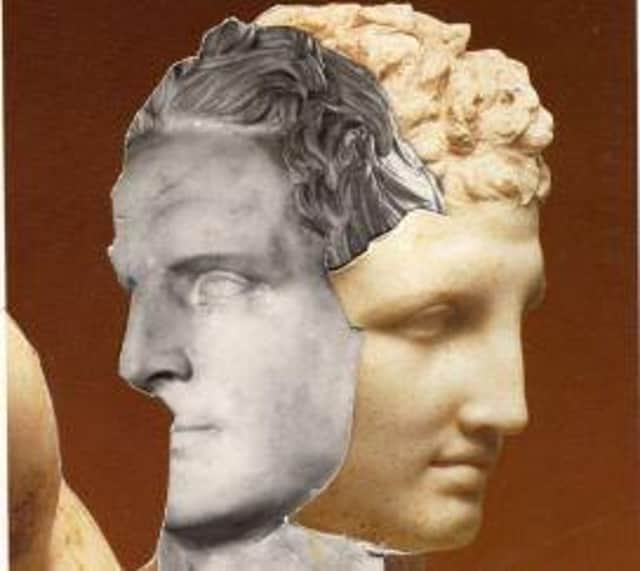 Kate Genever's To Live In The Mind Of Another.
Photography, painting, and collage. inspired by personal experience of the coronavirus pandemic, is theme of In Memoriam, which opens on Friday, February 26, at 4pm and runs until Friday,March 5.
Contributing artists are Alex Waring, Ann Orrett, Ashley Allen, Caroline Backhouse, Claire Flint, David Manley, Dawn Campion, Fi Burke, Gareth Bunting, Ismail Khokon, Ivan Smith, Kate Genever, Katy Doncaster, Kelly Pickering, Lucy Stevens, Luisa Freitas, Martin Hyde, Nick Hersey, Nicky Dennett, Nisa Khan, Rachel Chapman, Ray Gumbley, Rebecca Morledge, Richard Fothergill, Sarah R Key, Shivani Khoshia, Tim Shore and Valerie
Proceeds of the silent auction will be shared between these artists and the wider In our Thoughts project launched by Derby-based Artcore.
The year-long project has included the distribution of activity kits to people who have experienced a loss as a result of the pandemic and the design of activities to support the community to use creative ways to express their grief such as poetry writing, feelings collages and memory boxes.
Artcore has partnered with Sahahara, which is supporting communities in response to the impact of the pandemic, for the In our Thoughts project which is backed by mental health charity MIND.
Zahir Shaikh, artistic director of Artcore, said: "The project connects creatively with communities, families and artists, and especially those who are affected by the pandemic. It is very close to our hearts. I feel it provides a collective strength in moving forward to deal with the upcoming challenges."
READ THIS: Rob Lamberti tours George Michael tribute show.