Folk-rock pioneers Steeleye Span offer reworkings of classic songs during live show in Derbyshire
Pioneers of folk-rock Steeleye Span will plug their new album and introduce the latest recruit to their ranks at a live concert in Derbyshire.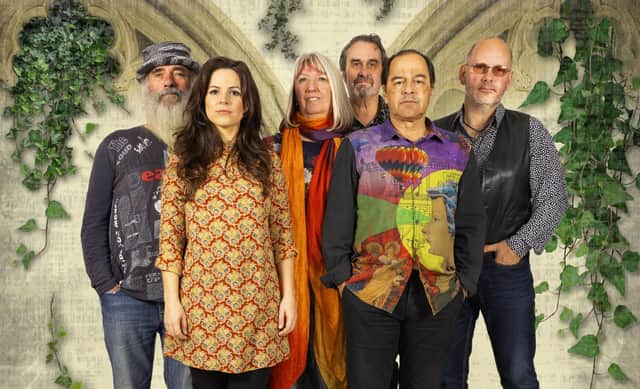 Led by the legendary singer Maddy Prior, the group are heading for Buxton Opera House on November 16, 2023.
The group's latest release, the Green Man Collection, brings together tracks from their recent albums with new versions of three Steeleye classics including a reworking of Hard TImes featuring Status Quo's Francis Rossi and a cover of Elvis Costello's Shipbuilding.
The title track, The Green Man, is a song by Bob Johnson who was with Steeleye Span through the Seventies and is responsible for many of their classic ballads from the era. Previously lost for 40 years, the song addressed the issue of climate change long before it became such a widespread topic.
Steeleye Span will be joined by new member Athena Octavia, who is part of indie folk band Iris & Steel and an acclaimed violinist. Their 27-date tour, including Sheffield's Firth Hall on November 12 marks the band's first live shows in 2023.
With a rich history to choose from, the band will be performing songs from across the years and albums, coupled with firm fan favourites.
Steeleye Span was formed in 1969 by Ashley Hutchings, the co-founder of Fairport Convention, after he met Maddy Prior and Tim Harton on the folk circuit. Husband and wife Terry and Gay Woods joined the original line-up of Steeleye Span whose name is taken from a character in the traditional song Horkstow Grange. Following the departure of the Woods, the band was joined by veteran folk musician Martin Carthy and fiddler Peter Knight.
The early 1970s would prove to be the start of a vintage period for music and the beginning of an era that would change the world. For Steeleye Span it would see them established as a major creative force.
By the end of 1973 the band had not only released their classic debut Hark The Village Wait but also three follow ups – Please To See The King, Ten Man Mop and Below The Salt - launching one of the most enduring stories in music.
Two years later, they released All Around My Hat, putting their distinctive sound to a traditional folk song. It became their biggest hit and reached number five in the charts. All Around My Hat was covered by Status Quo on their 1995 album Don't Stop when Maddy was invited to sing harmony.
Unlike most acts of their era, Steeleye Span haven't been content to rest on their laurels – enjoying one of the most creative periods of their history over the past two decades, including the acclaimed Wintersmith collaboration with Sir Terry Pratchett in 2013 and 2016's Dodgy Bastards.
Led as ever by Maddy Prior, the line-up of Andrew Sinclair, Roger Carey, Liam Genockey, Julian Littman and former violinist Jessie May Smart has been hailed by many as one of the best ever, not only bringing a new approach to classic material but producing the 2019 album Est'd 1969, worthy of anything that preceded it.