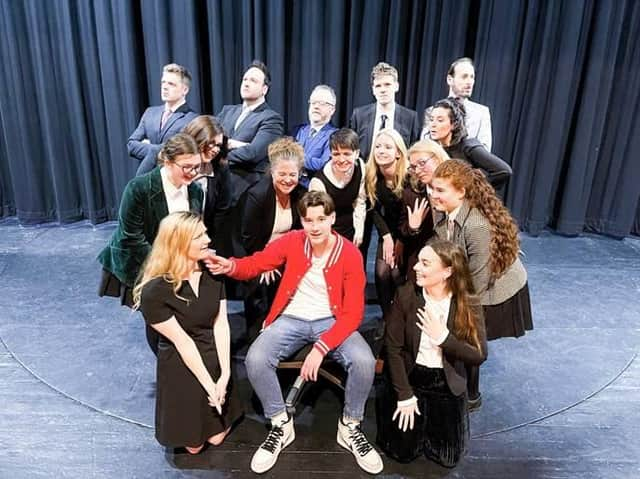 BIG The Musical is coming to New Mills Art Theatre
Josh Baskin, a 12-year-old boy, makes a wish into a mysterious 'Zoltar Speaks' machine at a carnival. And he wakes up the next morning to find he is no longer a boy but a man! Then, with help from his best friend Billy, he tries to cope with his newfound adulthood, whilst searching for the machine so that he can wish himself back - and more. BIG is a funny, heart-warming musical, a show for all the family. Is being BIG all it's cracked up to be? If you had one wish, what would it be?
BIG The Musical will be performed at New Mills Art Theatre on Jodrell Street from May 11 to 14.
Evening performances will take place at 7.15pm on Wednesday May 11, Thursday May 12, Friday May 13 and Saturday May 14.
A matinee performance will also take place at 2.15pm on Saturday May 14.
Tickets for BIG The Musical are priced at £16.50 with under 16s and concessions at £14.50. A box with four seats costs £60.
Alternatively, book online at https://www.ticketsource.co.uk/btw.
Booking fees may apply to tickets bought online but there are no fees for bookings made via the box office.
For more information see https://www.bowdentheatreworks.co.uk.