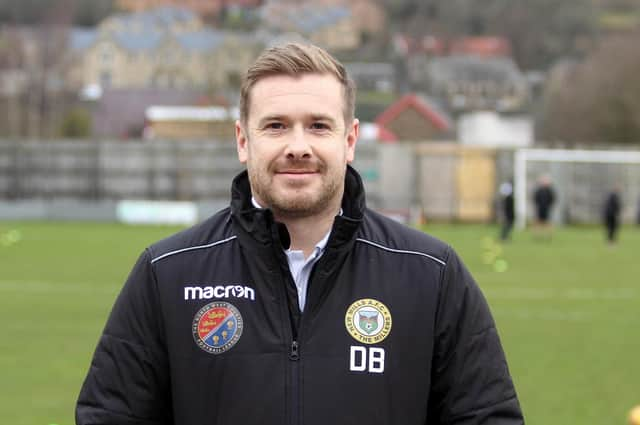 Dave Birch.
The North West Counties League - like all divisions below the National League - is currently suspended during the third national lockdown.
When last season was declared null and void there appeared to be a real motivation across non-league football, players making the most of their allotted exercise time to keep fit and focus on the upcoming season as they bid to make up for what had been taken away from them.
But with question marks as to whether this season can be completed, the arrival of the winter months and Covid regulations making team sports a different environment, Birch says he is seeing a difference.
"It's been tough," he told The Advertiser.
"The first couple of lockdowns it was easier, lads were pulling their weight and doing their own thing.
"This time it's more difficult as it's getting to them, is it going to re-start? People are seeing it a bit more negatively now - more 'here we go again'.
"I feel for the players because, as footballers, you get yourself fit and get in good moments, you want to carry that on.
"Stopping and starting and with restrictions, struggling to find places to train. It's been tough but let's hope that with a vaccine there's light at the end of the tunnel."
Clubs from steps three to six have recently filled in an Football Association survey, having their say on how they think action can proceed this season.
Birch and joint boss Mike Norton, who took up the managerial role last season, hopes matches can resume.
"For me and Mike, it's our first job in football as managers and, you know, we've not completed a season yet.
"It's really difficult but there's much more important things going on in the world.
"But i football terms, I'd love to have a go at getting it done.
"A lot of people don't understand what it brings to people's lives and, if we can start playing again, we should for the sakes of the players and spectators.
"Another null and void is a kick in the teeth for a lot of clubs, especially the ambitious ones who have put a lot of finances into it."