New Mills boss Dave Birch wants cup final mentality
Boss Dave Birch wants New Mills to play every game like it's a cup final.
Wednesday, 18th November 2020, 8:00 am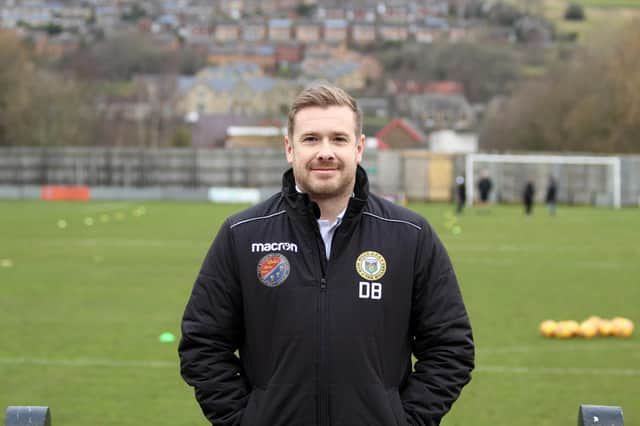 Dave Birch says his side can get better.
The Millers manager has doubts over whether the season will be completed and is keen to be in the best possible place should points-per-game decide the outcome of their campaign.
"I'm a bit sceptical that the season will get finished," said Birch. "If it doesn't then it will be decided on PPG.
"I don't think they could void it again, it's not feasible this year.
"We have to win as many games as we can so we are in with a shout of a good ppg ratio if that happens.
"That's the world we are in right now. You win your next game and it could be the difference between finishing in the top four on PPG.
"That's the mentality we have got to have. It is vital to win the next two to three games.
"I hope for everyone's sake it is finished on the pitch, but you just never know."
But Birch doesn't feel that it adds any more pressure to his side, with the manager confident his side have what it takes to rack up the wins.
"We want to win every game, losing is not accepted," he added.
"Of course we are going to lose games and have bad performances, but we are always under pressure to win.
"The lads in the squad are really good lads, good characters and we have brought experience in.
"With the squad we have got it's criminal if we don't win games. I just feel that it's about getting momentum going now."