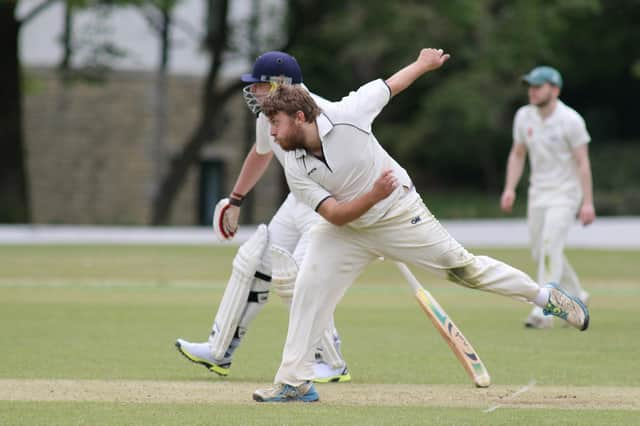 Buxton skipper Andrew Slater wants to see more improvement from the first XI batsmen.
Despite performing well in an opening day win over Sawley, in which Slater himself top scored with 70, Buxton have since lost their following two games and been bowled out for 109 and 66 respectively.
The latter of those defeats came at home to Alfreton on Saturday, leaving Slater disappointed by the collective efforts of the batting order.
He said: "It was another frustrating performance from the team.
"Again we lost wickets regularly and I expected to see more application from our batsmen.
"This has been a problem within the club for many years, although to be fair we are now playing at the highest level for over a decade.
"I don't mind losing wickets to good bowling, but it's just disappointing when it's self inflicted.
"I actually think we have one of the best young bowling attacks in the league, we just need to give them a decent target to defend when we bat first."
Saturday's game saw Buxton lose the toss and find themselves asked to bat first by the visitors.
But they struggled throughout, no batsman able to score more than 13 as Graham Hibbert and Callum Spencer in particular did much of the damage, Hibbert taking 5 for 38 and Spencer 4 for 31, with James Fletcher claiming the other wicket in his only over bowled.
Alfreton's reply saw Ben Rudkin and Nish Makwana both depart cheaply, but Pearce Cook's 37 would prove key as he and Joe Wilkinson (11 not out) helped their team to victory.
Wickets came from Frankie Heathcote, Nick Allen and Fran Slater.
Buxton now prepare to travel to Breadsall on Saturday, weather permitting, in search of their second win of the campaign in Division Four North.
*For details of how the other Buxton sides got on in their matches last weekend on a day that saw the club put our four sides for the first time, see page 47.
Meanwhile, in the Derbyshire and Cheshire Cricket League, snow was a factor at one or two of the matches. See page 46.