High Peak bus users to lose Sunday service - just six months after it was saved
Just six months after a Sunday bus route which serves the High Peak was saved, passengers have now once again lost the service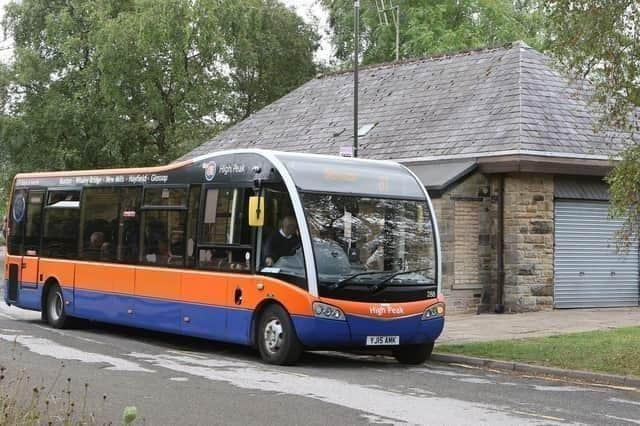 In January it was announced High Peak Buses would no longer be running the 61 service which passed through Little Hayfield, Hayfield, Birch Vale, New Mills, Newtown, Furness Vale and Fernilee.
After passenger complaints and even a petition from High Peak MP Robert Largan, it was announced two months later Hulley's of Baslow would take over the route and continued to serve passengers on a Sunday.
Now, just six months later the 61 is no longer operating.
The Buxton Advertiser asked Hulley's for a comment about the loss of the 61 service and the reasons for the change.
Alf Crofts, managing director of Henry Hulley and Sons Limited, said: "The 61 has been replaced by changes to the 257."
Speaking about the loss of the 61 on social media one person said "Getting to and from work in Buxton on a Sunday is going to be awful especially with winter on its way and having to walk up to Newtown to catch a bus."Another said: "The 61 is missed so much, it's so so difficult now to get home from work at weekends."
Passengers are being asked to use the re-routed 257 Bakewell to Sheffield service which runs two hourly on a Sunday.
However, this has also not been well received by passengers.
Speaking of the change one said: "Will it last? Doubtful. I used it to Glossop and back and for most of the time it was just me and the driver."
Another added: "I got on the 257 twice in one day. First time it was just me and the driver and on the way back there were only 5 passengers, including me."
The 257 will call at Sheffield Interchange (Stand D3), Crosspool Church, Ladybower Inn, Derwent Fairholmes Visitor Centre, Snake Inn, Glossop Henry Street, Hayfield Bus Station, Chapel- en-le Frith, Sparrowpit The wanted Inn and Castleton Bus Station.
How will the bus change impact you and your journey? Share your thoughts and worries to [email protected]