Conservative Mayor would offer Manchester bus concessions to High Peak residents
The Conservative candidate for the new role of East Midlands Mayor, to be introduced in May 2024, has committed to working with the Greater Manchester Combined Authority to extend bus and other public transport concessions to High Peak residents, including the 16-18 'Our Travel' Pass.
Watch more of our videos on Shots! 
and live on Freeview channel 276
Visit Shots! now
Campaigners from across the area have highlighted frustrations that young people over the border in Manchester are able to access concessionary fares to travel to college in that area, whilst those who travel from inside the Derbyshire border cannot access that same support.
This is due to the funding currently being limited to the Greater Manchester Combined Authority Area. Currently students living in Manchester are able to purchase bus passes for as little as £20 a week, whilst the same ticket for young people in Glossop is £150.
As it stands, the High Peak and wider county of Derbyshire doesn't have an equivalent Mayor or Authority to negotiate arrangements with Manchester, or with equivalent funding to deliver the concessions here, but subject to new Levelling Up and Regeneration legislation in Parliament that is being debated next month, these powers will be passed on to a new East Midlands Mayor covering Derbyshire and Nottinghamshire.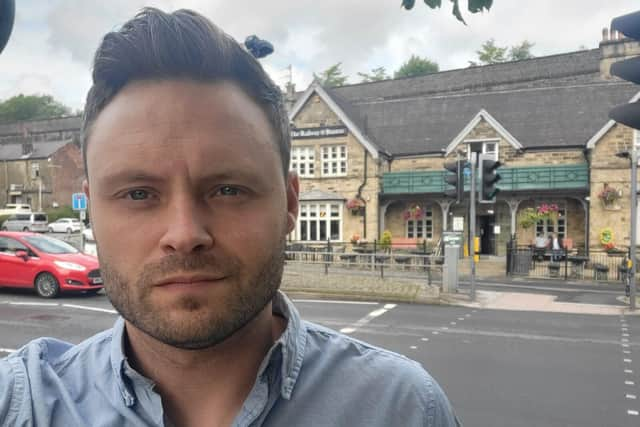 Robert Largan, Conservative MP for High Peak, has highlighted this issue in the past, stating: ''An agreement between Greater Manchester and Derbyshire on these bus discounts would be mutually beneficial.
"It would help my constituents to get to their sixth form or college, as well as encouraging more people to travel for leisure and helping the buses to be more financially sustainable. I'd say the same about an agreement to extend rail subsidies to High Peak Stations.
"Now that the Government has given Derbyshire and High Peak new powers, including over transport, I'm hoping this will put the negotiations on a better footing.
"For the first time we'll have a powerful voice who has equivalent status and powers to Andy Burnham, who can make our case and get everyone working together. I know an extension of travel passes would make a big difference to families in my constituency.''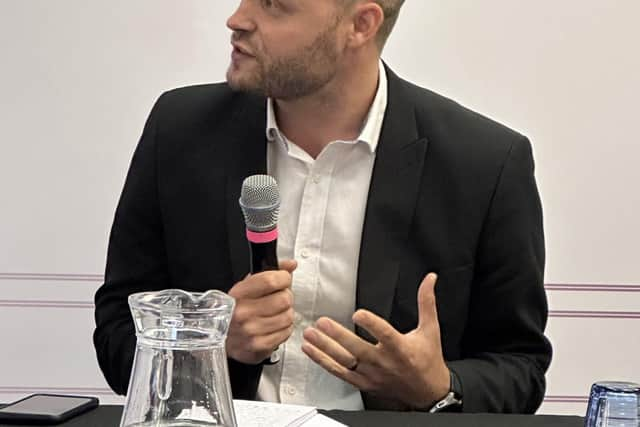 Last weekend, the Conservatives selected their candidate to stand for the new Mayoral role. The chosen candidate was the Member of Parliament for Mansfield Ben Bradley, 33, who grew up in Ripley and whose family come from the Chesterfield area of Derbyshire.
He has wasted no time in answering Robert Largan's call for support for the extension of the scheme, and has immediately made a firm commitment to work on extending public transport concessions in to Manchester.
Mr Bradley said: ''This new opportunity to access more powers and funding for public transport can help us to open up new opportunities, including supporting those education and commuter travel links in to Manchester.
"I fully recognise that residents in High Peak will likely have far more connection north in to Manchester than they would in to Derby, for example, and so I would get started straight away negotiating with the Mayor of Manchester to extend concessions, such as the 16-18 bus passes, and I think there are major opportunities to improve the quality and pricing of this kind of travel across the board.
"We've never had an equivalent voice or organisation here to be able to speak to the Manchester Mayor on a level footing, and so this extra clout, more local powers to decide ourselves, and additional transport funding should be the start of unlocking that door an boosting local transport for residents across the High Peak.''
Mr Bradley has been a passionate supporter of plans to pass new powers and funds to the region, which will include new opportunities for transport, infrastructure, economic development, improving strategies around housing, public health and much more.
It comes with over a billion pounds of initial, additional investment, with further funding to be negotiated. Government intend to hold an election for the role in May 2024.
Speaking about the role in general, Mr Bradley said:''Though this authority will cover a large area, the key here is that all of these opportunities are decisions that are currently made in London.
"We're bringing those powers, and that funding, away from London and bringing it here so that it can be used by local people, for local priorities.
"We will be able, for the first time, to plan for transport, infrastructure and all sorts of other positive aspects of public services based on what North Derbyshire needs, rather than what someone in Whitehall tells us. That's a huge opportunity in itself, not to mention the billions of pounds of additional investment that it can bring our way''.
Further, impartial details about the Combined Authority and what it means can be found at eastmidlandsdevolution.co.uk.