Cash-strapped council facing six-year backlog sorting speed limits and parking restrictions on Derbyshire roads
A cash-strapped Derbyshire council could take six years to wade through a backlog of orders for double yellow lines, speed limits and other road restrictions.
Watch more of our videos on Shots! 
and live on Freeview channel 276
Visit Shots! now
Derbyshire County Council has a significant backlog in key road restrictions known as TROs (traffic regulation orders), with 108 yet to be processed and a lack of funds to speed up the process.
These orders are primarily aimed at reducing road safety issues, such as outside schools, along with parking and traffic problems throughout the county.
However, the lengthy legal process and consultation required to get them in place means one order can take a year or more before it comes into force.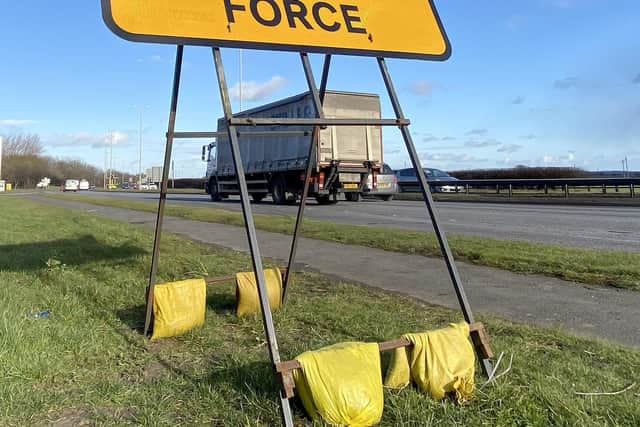 Council officials that its team is understaffed and can only process around one TRO a month.
This means some orders have been on hold for more than two years, with councillors in the meeting saying they are aware of orders dating back as long as six years.
Since September2022 the council took on agency staff – at a cost of £228,000 to date – to help boost its staff numbers and help quash the backlog.
The backlog once stood at 135 TROs and the help of agency staff now means the combined team can process around three per month. However, this contract runs out in January 2024.
Retaining staff to help quash the backlog would cost an extra £300,000, council officials said, which would see the issue return to manageable levels by January 2025.
If the contract is not renewed with the new funding then officials forecast it would take until May 2029 to get the issue back to manageable levels for the council's own workforce.
This comes two weeks after the authority raised a series of red flags about its finances, revealing a looming overspend of £46 million forecast for March 2024.
It has stopped all non-essential spending and implemented a hiring freeze as a result of this financial turmoil.
Cllr Dermot Murphy said after three years of waiting for restrictions promised in Wirksworth the patience of residents was "wearing very thin".
He said that once a route was flagged as needing improvements in the interest of public safety prompt action is needed to allay concerns.
Council officials said there is a priority system for the backlog of orders which factors in accident statistics and the impact of the scheme on road safety.
Max Adams, part of the council's highways team, said the authority would not be considering anything as "Draconian" as changing the threshold at which new orders can be earned – such as raising the required number of accidents.
He said: "I would imagine there are a lot of important TROs on this list and that is why we want to reduce the backlog."
Cllr Ruth George said she was aware of a TRO in her division, Whaley Bridge, which had been waiting six years to be put in place – and was a mandatory part of a then-new housing scheme gaining approval.
Cllr Nigel Gourlay said his division, which covers the Chapel area of the High Peak "has one of the worst road traffic accident rates in the county" but sees less money spent on improvements.
He said rural roads are effectively "ignored" in the priority order in favour of A roads and routes through larger towns.