Derbyshire council cuts financial black hole by £13million – but further cutbacks still needed
The news that Derbyshire County Council has managed to cut a third of its financial black hole is to be welcomed, but it also shows the worrying scale of the problem.
Watch more of our videos on Shots! 
and live on Freeview channel 276
Visit Shots! now
That's especially true when the council's overall annual budget is around £700 million – needing to cut 6.5 per cent in a few months on the back of 13 years of widespread savings, just to break even.
However, anyone involved in local government or coverage of it knows that saving £33 million from a council budget in the remaining four and a half months is going to be an uphill battle.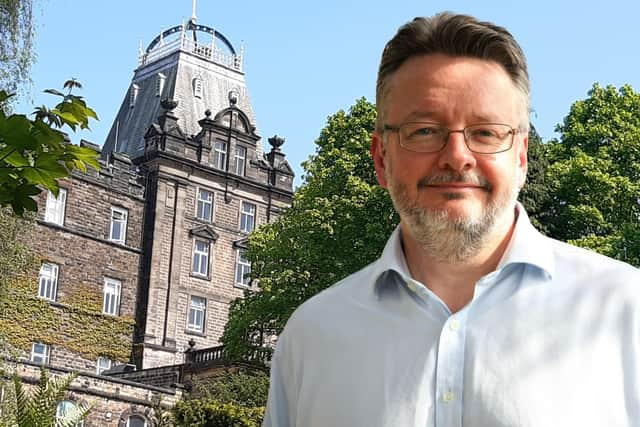 An authority the size of Derbyshire County Council encounters serious issues finding cutbacks in the region of £16 million – half that figure – over the course of an entire year.
This year the county council has to do just that, the £33 million remaining (down from £46 million) has fallen alongside joint aims to also cut £16 million this year.
Year on year it has been pushed to make savings on time and ahead of plan in order to avoid further headaches and more significant crunch decisions and time and again finance officers have detailed that emergency reserves have had to be used to fill the shortfall in savings targets.
The council has managed to save in excess of £300 million in the past 13 years in order to break even and achieving a further 10 per cent of that will not be without consequence.
Insufficient action in previous years now means money from the rainy day fund is all but exhausted and off the table – and was supposed to form Derbyshire's last line of defence, not used regularly out of habit.
What is very clear from the recent update on the authority's finances is that it will have to dig to the bottom of the barrel in terms of where it will find cutbacks and many will not be palatable for politicians seeking to retain the votes of their electorate. Many more decisions will be off the table because they involve legally required services which cannot be cut back.
Officials and politicians will be looking to toe the line between these two options to retain services but likely at a different level and with debatable quality implications.
The authority has taken the most significant step it could have taken already, to voluntarily freeze its own finances ahead of what would have appeared to be impending effective bankruptcy in March next year.
Even after that move, the threat still remains. What is also clear is that if the most drastic actions have only resulted in cutting the authority's overspend by a third, it begs the question of how much further the council must go to reduce that gap to zero – with the use of emergency funds off the table.
Derbyshire council officials and politicians have been consistently calling for central Government, run by the same political party, to help with the funding gap and now the question remains – with Derbyshire potentially on the brink – now will it answer their calls?