Derbyshire council welcomes Westminster's latest step towards an East Midlands regional authority
Plans for a new East Midlands Combined County Authority devolution deal have taken a step closer, after Parliament gave the green light with key legislation to move the scheme forward.
Watch more of our videos on Shots! 
and live on Freeview channel 276
Visit Shots! now
The Levelling Up and Regeneration Bill has been granted Royal Assent after completing its passage through Parliament, paving the way for the creation of the new East Midlands Combined County Authority with the region's very-first mayoral elections, in May, 2024.
Local councils across the East Midlands, including those across Derbyshire, will not be scrapped or merged under the devolution deal and they will still oversee many public services but the new East Midlands Combined Authority would deal with broader issues like transport, regeneration and employment.
Even though Conservative-controlled Derbyshire County Council Leader, Cllr Barry Lewis, supports the devolution deal he has stated he is not keen on the introduction of the mayoral role despite the fact that he had put himself forward as a candidate for the position.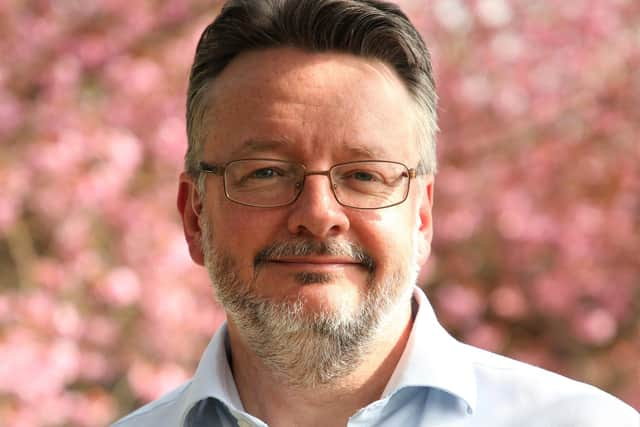 Cllr Lewis said: "This is a key milestone on the road to agreeing plans to bring in £38m a year for the East Midlands and move major decision-making to the people who best know our communities, rather than Westminster.
"It's about improving the lives of people across our region by bringing more and better jobs, opportunities for training, better transport and housing, improving the local economy and accelerating our route to Net Zero.
"But that's just the start. If this deal is agreed, we're determined to build on it over time as other areas have done, bringing further benefits for our residents in the future."
Derbyshire County Council, Nottinghamshire County Council, Derby City Council and Nottingham City Council will now decide whether to move forward with devolution plans, with decisions expected before the end of the year.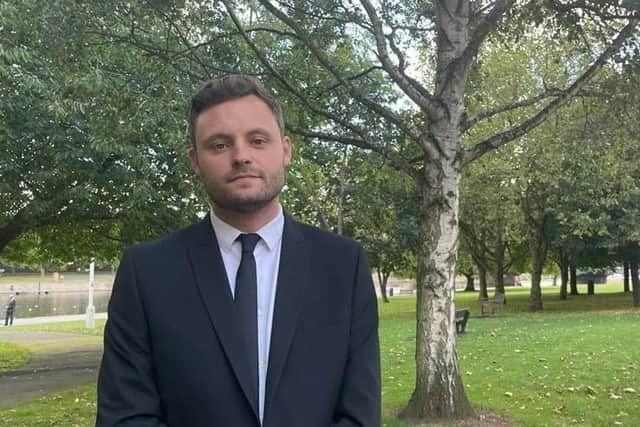 The East Midlands devolution deal, agreed with Government ministers last summer, would see Derbyshire, Nottinghamshire, Derby and Nottingham benefit from £1.14bn of funding to invest in local projects related to transport, education and skills, housing, the environment and economic development.
Three candidates have been confirmed and selected by their respective political parties for the May, 2024, ballot to become the first East Midlands Mayor.
They include Conservative Mansfield MP and Leader of Nottinghamshire County Council, Ben Bradley, Labour's former Watford MP Claire Ward, who now lives in Nottinghamshireand, and Ashfield Independent and Ashfeld District Cllr Matt Relf.
Cllr Bradley MP said: "This is truly a milestone moment in the quest for devolved powers for our region. Now we know this is definitely happening, and we've secured more powers, local control, funding and independence from central government to affect real change in the East Midlands. That's fantastic news.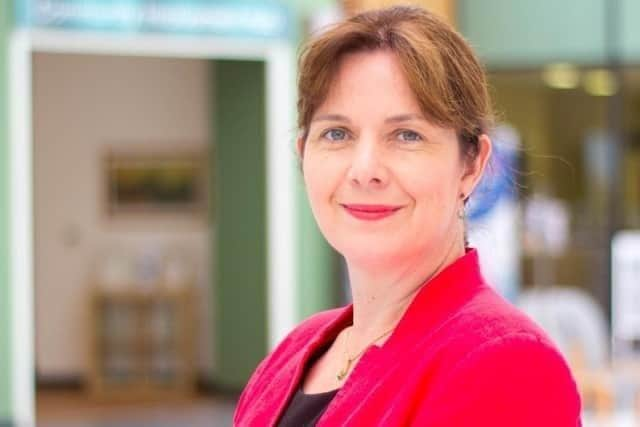 "In truth though, it just confirms the start of the journey. The end game is delivering outcomes like better transport, quality jobs and new training opportunities for local people."
He has also stated that he has history and connections across Derbyshire and Nottinghamshire and he is really passionate about delivering something positive for everyone who lives in the area.
Ms Ward, who lives in Nottinghamshire, stated that there is a sense of frustration that the East Midlands has been left behind and it has not had investment and she feels it is necessary to make the case for better jobs, skills and new opportunities.
Mr Relf has said the East Midlands needs a mayor who will put residents first and work with others, not someone who is at the beck and call of party leaders in Whitehall and who will seek to override the powers of locally elected representatives.
The powers and funding will be held by the proposed East Midlands Combined County Authority, for which there will be an elected mayor from May 2024, and is presently being steered by the elected leaders from the two city and two county councils which signed the deal.
Representatives from District and Borough Councils, alongside wider partners from business and other sectors, will further support the organisation's development and governance.
Cllr Baggy Shanker, Leader of Derby City Council, said: "Devolution will bring much-needed funding to Derby and the wider region, especially with so many of our residents experiencing the cost-of-living crisis.
"It's also important that more decisions affecting the region are made by locally elected representatives, so I welcome the news that plans for an East Midlands Combined County Authority are taking another step forward."
Devolution plans for the East Midlands are similar to those already in place across other mayoral regions like Greater Manchester and the West Midlands.
Cllr David Mellen, Leader of Nottingham City Council, said: "This is positive news and allows us to move forward with devolution plans which will make a significant difference to people, both in our city and the wider region.
"More investment and the power to make local decisions on how money is spent would lead to better jobs, housing and training opportunities. Our region has been underfunded for too long and I will work to make sure we get our fair share of funding and maximise its potential."
If the plans go ahead, the East Midlands Combined County Authority will cover two counties and cities and it would be the first combined county authority in the country with a new elected regional mayor at the helm, representing around 2.2m people.
A generous £18m has already been awarded to the area as early investment during devolution negotiations and this is being spent on improving local housing, transport and skills provision with more funding expected to become available once the East Midlands Combined County Authority is formed
Earlier this month, the Government announced around £1.5bn in transport funding for the East Midlands Mayor who aims to be in place from May 2024.
The East Midlands has been invited to establish an 'Investment Zone' which will attract £80m of support over five years, with tax incentives for businesses to help boost economic growth right across the region.