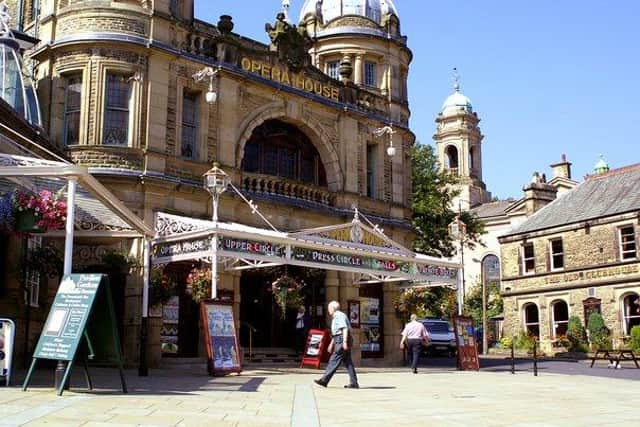 Buxton town centre.
Buxton Town Team has formed a new action group, set to oversee ongoing projects and come up with ideas for new ones.
Since it was formed back in 2012, Buxton Town Team has initiated numerous projects to make a positive difference to the town – from the Spring Fair and market regeneration, to ongoing activities including the Slopes and Ashwood Park maintenance teams, litter picking group, talking signposts, Buxton in Bloom and annual Christmas decorations.
This latest move comes after directors used lockdown to review the way the community-led organisation operates.
As a result, the old members' ideas meetings have now been replaced by the new action group.
Overseeing the new group is Buxton Town Team director Steve Bradshaw.
He said: "The aim is to make sure that ideas can be developed into projects flexibly and with minimum delay and bureaucracy.
"All members will be able to share their ideas for new projects or tojoin in discussions on existing ones and how they may develop further."
The changes are set to streamline how Buxton Town Team operates to ensure there is maximum flexibility in bringing ideas to fruition.
Steve said: "We hope that all members will feel this is a good development and genuinely hope that everyone will feel welcome."
The first meeting of the action group is due to take place tonight, Thursday, March 4, at 7pm, via Zoom.
All members are welcome to join in, along with anyone who wants to getinvolved or has an idea for a potential new project for Buxton Town Team.
Membership of Buxton Town Team costs just £1 for life and is open to anyone who lives or works in Buxton, cares about its future, and wants to make a positive contribution.
Details of how to get involved can be found at www.buxtontownteam.org or by emailing [email protected]