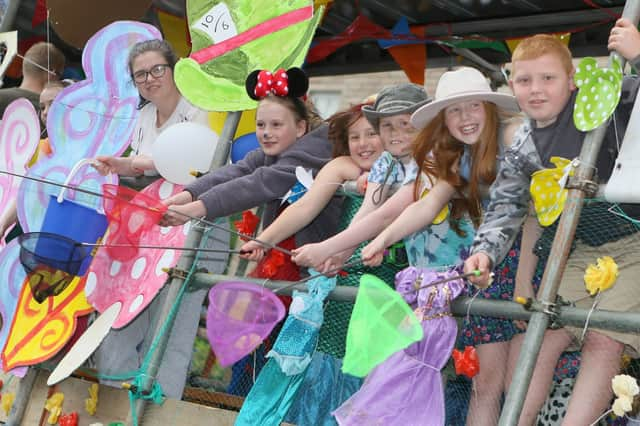 In pictures: scenes of joy on the streets of Buxton as carnival day returns
The streets of Buxton hosted a riot of joyous sound and colour at the weekend as the annual carnival parade returned to the delight of a packed crowd of spectators.
Published 11th Jul 2023, 11:17 GMT
Updated 11th Jul 2023, 11:20 GMT
Thousands of people lined the streets to watch more than 50 floats and vehicles pass through the town centre on Saturday, July 8, flanked by all manner of creatively costumed characters.
It was the first year since the pandemic began that organisers have not had to contend with Covid challenges, and that freedom gave rise to the biggest fiesta in several years, showing that the traditional celebrations show no sign of losing their appeal.
Our photographer was out and about, along with a cameraman from the giant puppet group Two Left Hands.