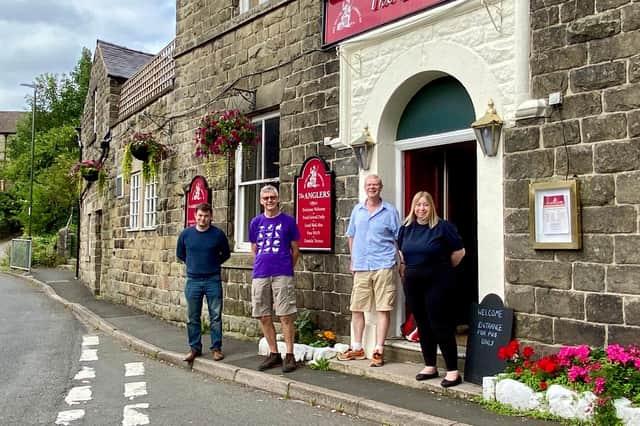 Robert Largan, MP, visits The Anglers Rest at Bamford.
He met the directors of the co-operative that rescued The Anglers Rest in Bamford and made it Derbyshire's first community-run pub.
The group formed in 2012 and raised £263,500 to save the pub and incorporate the village post office, which was also under threat of closure, and a cafe. The business now has a turnover of around £420,000 and employs around nine full- time equivalent staff.
Mr Largan said: "I am delighted that such a successful community enterprise is doing so well in the High Peak."