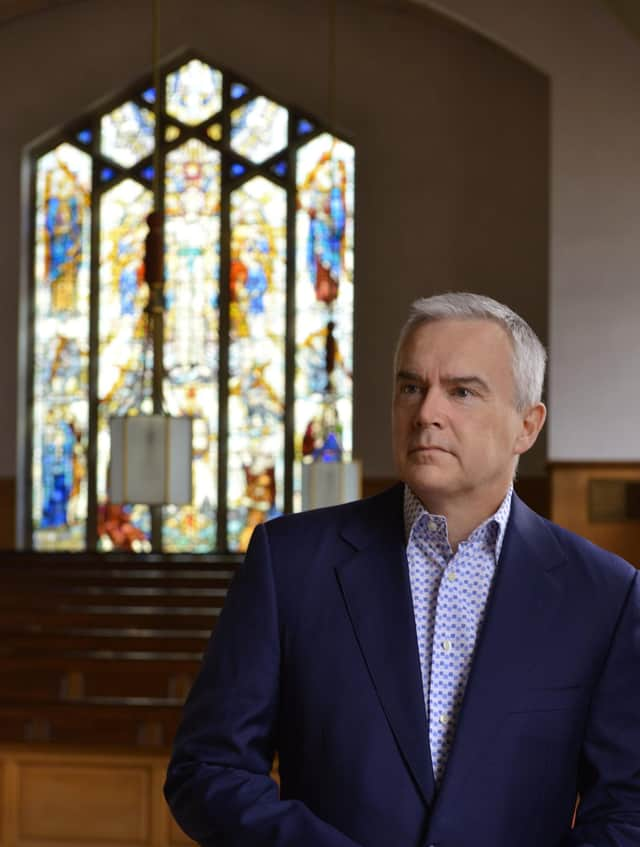 Huw Edwards, vice president of the National Churches Trust
An £8,000 National Churches Trust Cornerstone Grant will help fund the installation of kitchen and toilets at the listed Edale Methodist Chapel, enabling it to better serve its community.
Built in 1811, Edale is one of the oldest Methodist chapels still in regular use.
Broadcaster and journalist Huw Edwards, vice president of The National Churches Trust, said: "Historic churches and chapels are a vital part of our national heritage and have done so much to help local people during the Covid-19 lockdown.
"But to survive, many need to carry out urgent repairs and install modern facilities.
"The cost of this work is far beyond what most congregations can pay for themselves.
"So, I'm delighted that Edale's Methodist chapel is being helped.
"The installation of a kitchen and toilets will help the chapel meet the community needs of local people and increase the numbers of people using this remarkable historic building."
A total of 59 grants have been awarded to benefit churches and chapels in England, Wales and Northern Ireland by the National Churches Trust, the charity that supports the UK's church buildings.
These are the second-round of grants made by the National Churches Trust in 2020.
To date this year, the trust has distributed 145 grants totaling more than £1 million to churches and chapels around the UK.
Kate Burnett, renovation co-ordinator at Edale Methodist chapel, said: "This grant is a tremendous boost to our renovation project.
"We badly need to get basic facilities – water, heating, toilet and kitchen installed, so that we can bring this lovely atmospheric chapel into wider community use.
"Particularly in these difficult Covid times people need special places to drop into, spend structured or informal, shared or private time, to rest, celebrate and maybe mourn.
"We want Edale chapel to be able to be hospitable again, play its part in our wonderful Peak Circuit of chapels and to offer a very practical warm welcome to all who visit. Thank you National Churches Trust for your support."