Derbyshire fire service goes extra mile to support community during pandemic
Derbyshire Fire and Rescue Service is taking part in a new campaign to demonstrate it is going the extra mile to protect and support local communities during the Covid-19 pandemic.
Wednesday, 29th April 2020, 11:19 am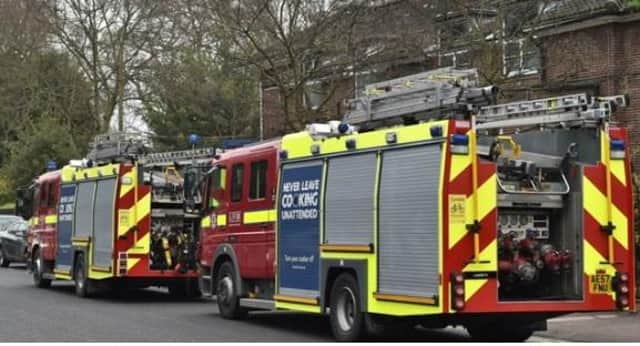 The fire service is not only responding to emergencies.
Over the coming weeks, Derbyshire Fire and Rescue Service will be sharing stories on its website and across social media channels, to show how staff from across the service are coming together to provide community reassurance and help in response to the national crisis.
As well as continuing to respond to emergency calls, firefighters are also working with voluntary groups to help with the transport and delivery of food and medicines.
Derbyshire's deputy chief fire officer Rick Roberts said: "We are ready, willing and able to do all we can to minimise the impact of covid-19 and help and support our communities in Derbyshire.
"Working closely with our local resilience partners, we have firefighters out in the community, delivering vital medicines to vulnerable people who can't collect their own prescriptions, and who have no one to do this for them.
"To date we have delivered more than 2,500 prescriptions and are on course for delivering 10,000 prescriptions in April alone.
"In addition to delivering prescriptions, we are also providing a telephone befriending service for vulnerable members of the community who are isolated and have no one else to talk to.
"The idea came from a member of our staff who recognised that many of the people who are already known to the service, would be isolated, alone and with little or no contact from the outside world.
"More than 30 members of staff from across the service have signed up to take part in this initiative, making 15 minute calls to people to have a friendly chat and to assist the individual if they need other services.
"We are also working with our colleagues from East Midlands Ambulance Service to see what help we could provide to support them with the increase in demand on their services.
"We will continue to work closely with our partners in the Local Resilience Forum and the Fire Brigades Union to ensure we are doing all we can to support the community, while still providing an emergency response should our communities need us."