Buxton GP surgery's dramatic U-turn from special measures to good
In just seven months a Buxton GP surgery has gone from the lowest rating of special measures to being graded as good by the Care Quality Commission and their hard work should be commended says top NHS boss.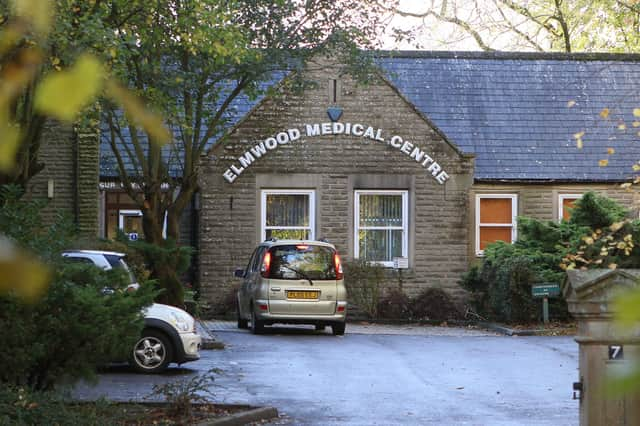 Elmwood Medical Centre has been reinspected by the Care Quality Commission, CQC, the independent regulator of health and social care in England.
Inspectors visited the Burlington Road practice in September and the report has just been published.
It rated the surgery as good for providing safe, effective, caring and well led services.
It is still rated as requires improvement for being responsive to people's needs.
A CQC inspector said: "Staff dealt with patients with kindness and respect and involved them in decisions about their care.
"The way the practice was led and managed promoted the delivery of high-quality, person-centred care.
"The cervical screening rate remained below the 80 per cent national target although action was being taken to address this."
It was noted most staff had not received an appraisal within the last year and again action plans were in place to address this.
The inspector said: "However, we have continued to rate the practice as requires improvement for providing responsive services because all fou indicators for patient satisfaction with access to appointments in the national GP patient survey were below the local and national averages and had continued to fall since our previous inspection in January 2023.
"Repeat prescriptions were not always provided in a timely manner and Whilst we found no breaches of regulations, the provider should review systems to improve the timeliness to the issuing of repeat prescription requests."
David Beckett, chief executive of gtd healthcare, the organisation that manages the practice, said: "The team's outstanding commitment to driving forwards improvements, and their enthusiasm and determination to ensuring Elmwood Medical Centre is considered as the best provider of primary care services possible, has resulted in a really positive outcome.
"A central focus of the improvement programme has always been to make sure patients receive the highest quality and safest care. I am delighted to see that this aim is being achieved and recognised in the report.
"Achieving a Good rating overall and in the areas of safe, effective, caring and well-led is testimony to the team's positivity for overcoming challenges and having the drive to embed new ways of working, systems and processes to benefit patients and wider team."
Professor Dean Howells, chief nursing officer, NHS Derby and Derbyshire Integrated Care Board, said: "The team must be commended for their commitment as turning the practice around in just seven months is a significant milestone that should be recognised."
The surgery says it is already working to further improve the patient experience with the recruitment of a permanent female GP and a clinical pharmacist, along with increasing patient access to services, progressing with cosmetic work to the building and the provision of regular patient engagement activities.
This forms part of a wider, long-term programme of work for the next few years and beyond, which the surgey says demonstrates gtd healthcare's commitment to ensuring the practice achieves its goal of providing stability and high-quality patient-centred care.