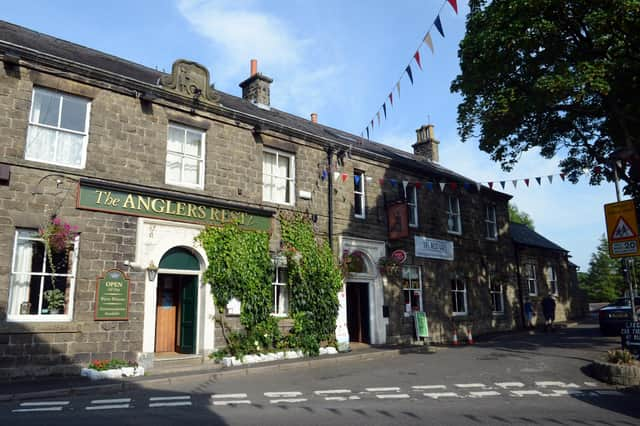 The Angler's Rest in Bamford which contains a post office.
Bamford's community owned pub and café, The Anglers Rest, was forced to close under government social distancing guidelines. However, members negotiated that the post o ffice counter, which operates from the pub, could remain open to service the most vulnerable in the community such as the elderly and key workers.
Wth all the cafe and pub staff now in furlough, the committee that manages The Anglers Rest faces the difficult task of keeping the post o ffice counter running.
Committee members are looking for volunteers to train as temporary post office staff for a couple of mornings a week. This will ensure that residents can continue to collect pension payments, pay bills, top up gas and electricity meters and withdraw cash for food supplies.
Company secretary Pam Kenworthy said: 'When we were notified last month that all post offices in pubs must close, our immediate thought was how much of an impact this would have on a number of vulnerable people in our community."Ours is the only post office within a five-mile radius, so by closing, we're cutting off essential services that people rely on such as collecting pension payments and paying bills.
"We've managed to negotiate with the post pffice to stay open for a few mornings a week but now desperately need volunteers to help staff and ensure it can continue to operate while there is no income being generated through the pub."
A newsletter calling for volunteers has gone out to 350 members in the community.
Alongside the post office, The Anglers Rest is providing a space to respond to the crisis. Helpful Bamford is a COVID-19 mutual aid group with 40 volunteers offering people support with medicine, shopping and phone calls.
The Anglers Rest has been at the heart of the Bamford community for decades, having been saved by more than 300 residents in 2013.