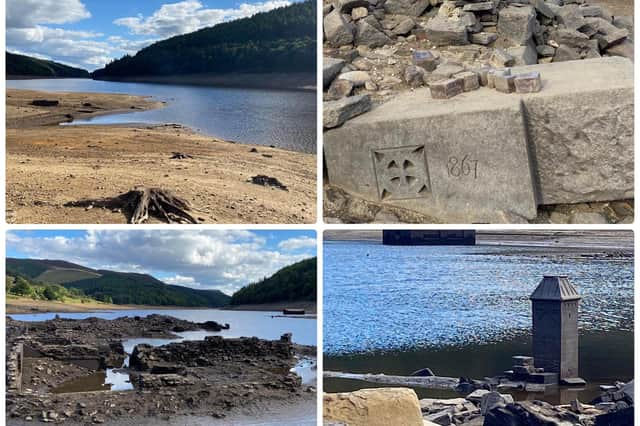 Remarkable photos show water levels continuing to dwindle at Derbyshire reservoir – revealing eerie remains of drowned village
One of Derbyshire's largest reservoirs remains depleted after record low water levels – revealing the ruins of a flooded village.
Published 29th Sep 2022, 13:08 GMT
Updated 30th Sep 2022, 16:57 GMT
Water levels at reservoirs across the Peak District have reached record lows after a drought was declared in Derbyshire last month.
This summer was the driest the country had experienced in 50 years – with temperatures reaching almost 40°C in some areas.
Ladybower Reservoir was reported to be at 50% capacity this month – and this has exposed the ruins of a drowned village that is usually hidden from view beneath the depths.
These are 12 pictures that show the depleted reservoir – and the intriguing remains of this former settlement.