Derbyshire councils join forces to clean-up, repair and offer support after devastating Storm Babet
Derbyshire councils are continuing to work together to clean-up, repair and offer support to those affected by the devastating Storm Babet that gripped the county.
Watch more of our videos on Shots! 
and live on Freeview channel 276
Visit Shots! now
Derbyshire was deluged with unprecedented rainfall which caused rivers, streams and canals to burst their banks, with many homes and businesses affected by the flooding of roads and properties after the storm struck between Friday, October 20, and Saturday, October 21.
But Derbyshire County Council has stated that everything is now being done to help with the clear-up, including the county council's highways teams and district and borough councils sweeping and cleaning affected roads as quickly as they can.
Speaking in the aftermath of the storm which led to the death of seven people across the UK, including a Chesterfield grandmother, Derbyshire County Councillor Barry Lewis said he was "heartened" by the community spirit shown and passed on his sincere condolences to the family of the deceased grandmother.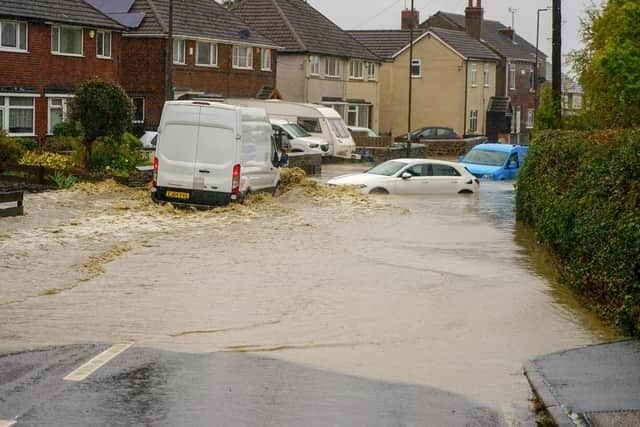 He said: "To all the people who've helped each other to deal with floods and are now dealing with the aftermath, I'd like to thank you for supporting each other.
"I've been heartened by the community spirit shown by residents who stepped up to help those in need in support of the relief effort and all agencies involved in the response both during and in the aftermath of the storm.
"I'd like to thank local people for their ongoing resilience, cooperation and pulling together to support each other during such challenging circumstances."
He added: "Already many people are offering help to those who have been badly affected and offered support for the clean-up and recovery.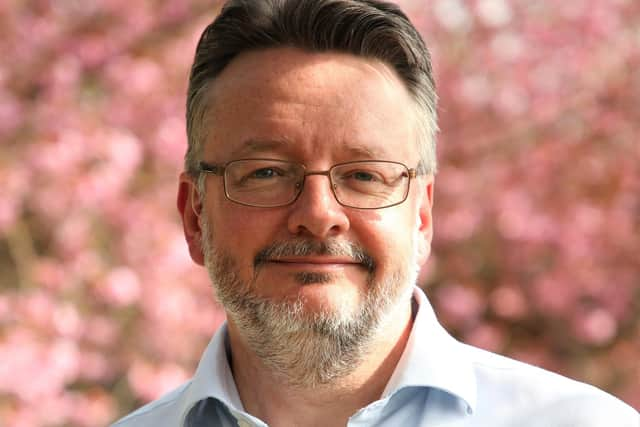 "The resilience and fortitude of our residents, supported by local authorities and partners, has been remarkable and I'd like to thank everyone for working so hard to help at our time of need.
"Tragically, we've learned a Derbyshire resident has died during the storm and our sympathy goes out to her family and friends at this incredibly sad time."
Over the course of 18 hours a month's rain fell on already saturated ground which caused rivers to burst their banks and flood roads and communities.
About 1,700 properties were flooded across the county although this number is an estimate and is not yet fully confirmed and 200 roads had to be closed at the height of the flooding,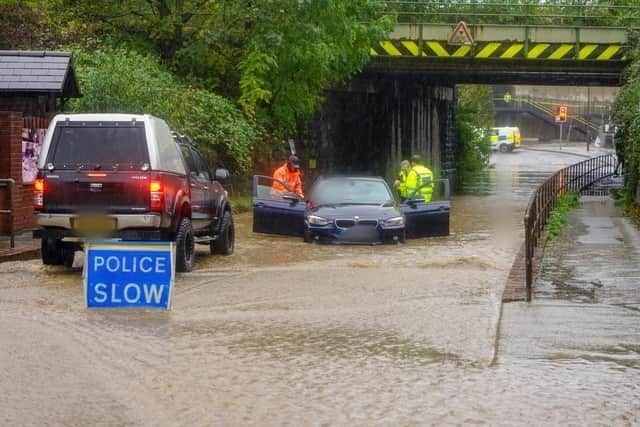 A Derbyshire County Council spokesperson said: "Storm Babet has brought significant challenges to residents and businesses across Derbyshire and all of our public services, and we know this has been and continues to be a very difficult time for many.
"We would like to send our condolences to the family and friends of the lady who sadly died over the weekend in Chesterfield and are aware this is currently being investigated by the police.
"Over the course of 18 hours we had a whole month's rainfall, and estimates so far are that 1,700 properties have been flooded, which will have affected a great many people, their homes and their livelihoods.
"Along with partner agencies, we worked tirelessly over the weekend to both warn and inform residents of the weather and flood situation, and to deal with events on the ground.
"We have had over 200 road closures, which were given on the One Network website, and promoted through our social media channels.
"We still have a small number of road closures, although there will be side roads and more rural routes still affected with debris and surface water, so people are being urged to drive with care.
"Working with the districts and boroughs we are now doing all we can to clean up every road affected and assess any repairs that may be needed, but with so many areas impacted this will take us some time.
"We are all doing all we can as quickly as we can and thank our employees for the efforts they are going to.
"With more rainfall overnight, and forecast for the rest of the day we will remain working together to help all residents through this period of bad weather."
Councillor Lewis confirmed he has written to the Government asking for additional funding for the clean-up operation.
He added: "We will continue to work together to help all residents through this period of bad weather and I'd like to thank everybody who has worked tirelessly around the clock to help Derbyshire through this incredibly difficult time.
"This includes council officers from across Derbyshire working together on a co-ordinated flood response with the emergency services and other agencies to help those affected.
"Everyone has given their all, including Derbyshire Fire and Rescue Service and the police who rescued flood victims, highways officers who closed roads and dealt with the impact of the flooding on the roads as best they could, district and borough councils who provided sandbags among other support and all the volunteers such as the Derbyshire Emergency Volunteers, mountain rescue and 4×4 drivers who helped with rescues and those affected."
A spokesperson for the Derbyshire Local Resilience Forum, which is made up of the region's emergency planning agencies, confirmed on October 22 that a woman had lost her life during an incident at her home in Tapton Terrace, Chesterfield.
Derbyshire Constabulary responded to reports on Saturday, October 21, that a woman had been found at her home in Tapton Terrace and Derbyshire Fire & Rescue Service, East Midlands Ambulance Service and police officers arrived at the flat and found a woman, aged in her 80s,
A Derbyshire Local Resilience Forum spokesperson added that the woman's family are aware and the thoughts of every partner agency are with them at this sad time.