Halloween northern lights spotted over Derbyshire
There was an eerie glow in the Derbyshire skies last – but it had nothing to do with Halloween.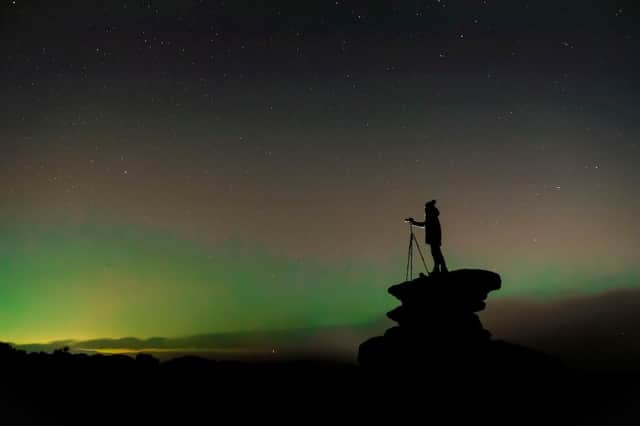 The stunning northern lights were visible over Derbyshire. Photo: Rod Kirkpatrick/F Stop Press
Instead, it was a rare glimpse of the stunning northern lights which were visible in the skies over the county.
This photo by Rod Kirkptrick shows Freya Kirkpatrick, 13, climbing on Over Owler Tor to photograph the lights in the Peak District near Hathersage.
The Aurora Borealis light-show was visible further south than usual following a large solar flare which erupted from the sun on Thursday.