Supermarkets answer High Peak complaints about petrol prices and profiteering
Two major High Peak supermarkets have responded to accusations that they are charging customers unfairly high prices for petrol compared with other stores just a few miles away.
Watch more of our videos on Shots! 
and live on Freeview channel 276
Visit Shots! now
The subject of fuel prices sparked a show of frustration in a Chapel-en-le-Frith community Facebook group last week, when resident Jude Park pointed out that the local Morrisons store was charging £1.44 per litre, while the Bredbury store in Stockport was charging £1.32.
A similar disparity was noted between Tesco in Whaley Bridge and the company's stores in Greater Manchester, and other examples, as residents expressed anger at being penalised by limited competition and apparent profiteering by the big name retailers.
Jude, a family support worker for Stockport Metropolitan Borough Council, said: "I use my car for commuting and getting around at work, so it's something I keep a keen eye on. I fill up every week, paying £30-£50 a time.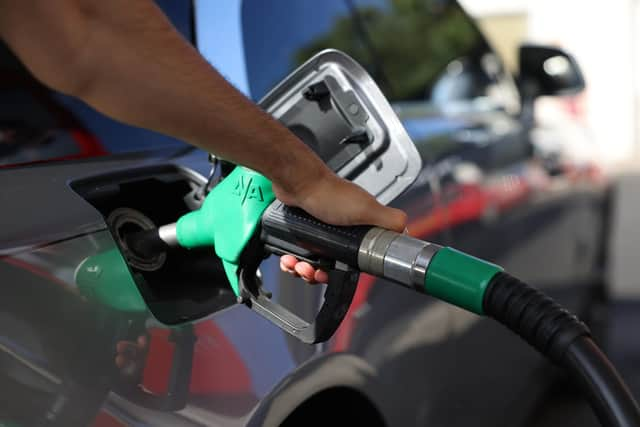 "There's always been a discrepancy between the city and the High Peak, but since the prices went really high for everyone last year I've noticed the difference is bigger than ever. It seems to be stuck around 12-14p more per litre.
"Just in the past couple of weeks, prices in Stockport have been coming down while in High Peak they're going up. the supermarkets tend to keep in line with each other."
She added: "It's now got to the point that I refuse to buy petrol in High Peak. I'm lucky in a sense, because I have to travel to Stockport and can fill up there, but my parents also live in Chapel and it would cost them petrol just to get somewhere cheaper. They've got no real option.
"This looks like pure profiteering ripping off the local people. There's no excuse when worldwide prices are coming down. How can they justify it?"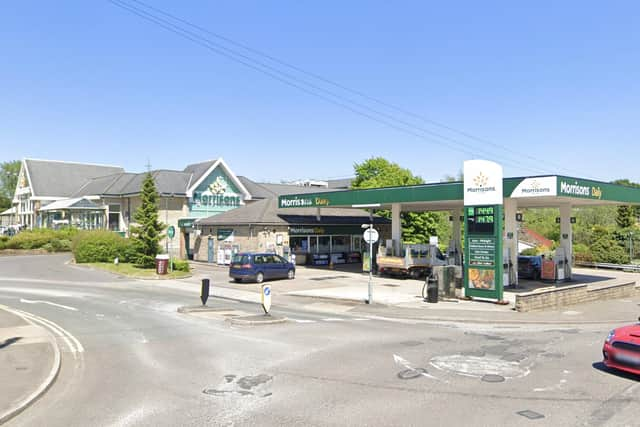 When the Buxton Advertiser took those complaints to the supermarkets, a Morrisons spokesperson said: "Like many petrol retailers, Morrisons operates a local pricing policy on fuel. We strive to be competitive in every town we serve and this is the case in Chapel-en-le-Frith.
"The number and breadth of operators in the market – supermarkets, oil-company owned retailers, independents and smaller independents – all with different buying models and overheads, creates variations in price between local markets as the comparison here illustrates."
"We will always maintain a very competitive position within local markets and continue to closely monitor price differentials between towns. We will also quickly pass on to motorists reductions in wholesale prices and duty."
A Tesco spokesperson said only: "We regularly monitor fuel prices throughout a local area to ensure we're providing competitive prices for our customers and our fuel prices in Whaley Bridge are very competitive with other petrol stations nearby."
Appearing before a committee in parliament last month, Morrisons chief executive David Potts admitted that supermarkets were seeing "more profit at the retail end of fuel" amid a discussion over current food prices.
A report from watchdog the Competition and Markets Authority (CMA), published on July 3, found that supermarket fuel margins led to drivers paying an extra six pence per litre and that in 2022 Morrisons and Asda had taken decisions to double and treble those margins respectively.
It added: "Other retailers, including Sainsbury's and Tesco, did not respond in the way you would expect in a competitive market and instead raised their prices in line with these changes."
The report did however note that there was "no evidence to suggest that there has been cartel behaviour taking place."
The report also described how local factors contributed to how much drivers pay at the pump, with significant price differences between areas and a gap between the highest and lowest prices increasing as average fuel prices have risen.
The CMA noted: "Lower prices are typically associated with having a supermarket retailer nearby, and where there are no supermarkets, for example, in remote areas, fuel retailers are likely to have higher costs and prices are likely to be higher."
The authority has recommended the creation of a new 'fuel finder' scheme, which would give motorists instant access to all local prices via a comparison website or app, as well as the creation of a new monitoring body to hold the industry to account.
Sarah Cardell, chief executive of the CMA, said: "Competition at the pump is not working as well as it should be and something needs to change swiftly to address this ... This will have had a greater impact on vulnerable people, particularly those in areas with less choice of fuel stations.
"We need to reignite competition among fuel retailers and that means two things. It needs to be easier for drivers to compare up to date prices so retailers have to compete harder for their business."
She added: "As we transition to net zero, the case for ongoing monitoring of this critical market will grow even stronger, so we stand ready to work with the UK government to implement these proposals as quickly as possible."
The Morrisons spokesperson welcomed those recommendations, saying: "We fully support the implementation of a mandatory open data scheme, as recommended by the CMA, to enable motorists to more easily compare pump prices. We stand ready to assist the CMA with the design of the scheme and its implementation."
Support your Buxton Advertiser by becoming a digital subscriber. You will see 70 per cent fewer ads on stories, meaning faster load times and an overall enhanced user experience. Click here to subscribe.