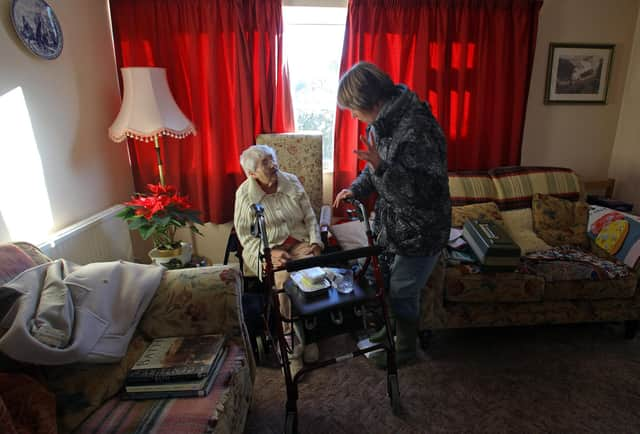 Derbyshire County Council wants to recruit more care workers to help support the most vulnerable during the coronavirus outbreak. Photo: Matt Cardy/Getty Images
Hoping to attract people whose working situation may have changed because of the outbreak, as well as former care staff, young people aged 18 or over and retirees, the council is offering flexible hours and short or long-term contracts.
The authority needs more staff who can support older and disabled people to live independent, dignified lives in their own homes as well as in the council's care homes.
Tasks include helping people get washed and dressed, preparing light meals or snacks, supporting people with their medication and personal care.
There are also vacancies in the council's residential care homes, helping people to get out of hospital when they're well enough and support the NHS during the coronavirus outbreak.
Coun Jean Wharmby, cabinet member for adult care, said the need for new care workers was urgent.
She added: "These are the most difficult times and I'd appeal to anyone whose work has been affected by the coronavirus to consider working for us."
To speed up the recruitment process the council is introducing a fast-track application process, paying for a DBS check and offering flexible working hours.
The council currently pays £9.55 to £9.74 an hour for care workers in the community or in a residential care home.
To find out more, or to apply, click here.