High Peak Labour slams school meal price hike by Derbyshire County Council
Derbyshire County Council has defended an impending increase to the price of school meals next term after High Peak Labour figureheads pointed out that households in neighbouring counties are being charged much less.
Watch more of our videos on Shots! 
and live on Freeview channel 276
Visit Shots! now
A formal decision about the price rise for those schools using the council catering service is due to be made at a county cabinet meeting on Thursday, July 27.
According to a report prepared for councillors, inflationary pressures saw the authority's 'traded services' incur a £1.74million deficit in 2022-23, of which £1.46m arose from the school catering arm.
The council is now looking to account for that disparity by raising the standard meal price from £2.30 to £3.25, starting in September – a move criticised by Labour's parliamentary candidate Jon Pearce.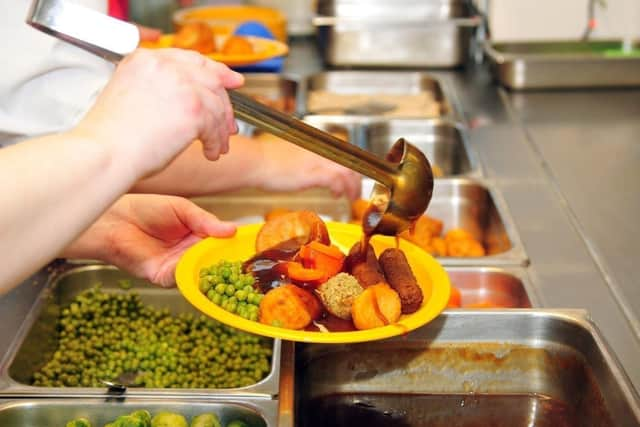 He said: "Families are already finding it hard enough. Hiking school meal prices by 95p per day – nearly £5 a week - for each child will make school meals unaffordable for many families.
"Neighbouring Cheshire East Council charges just £2.30, while over the border in Nottinghamshire schools charge between £2.30 and £2.58."
He added: "The Conservative cost of living crisis has caused bills and mortgages to soar and the local Conservative council is piling more agony on families across the High Peak when they can least afford it. It is unforgivable."
"I know from my recent visits to schools in Hadfield and Fairfield how important school meals are – for many children it may be the only hot meal they get each day. A healthy nutritious meal is very important to help children learn, they must not be priced out of school dinners."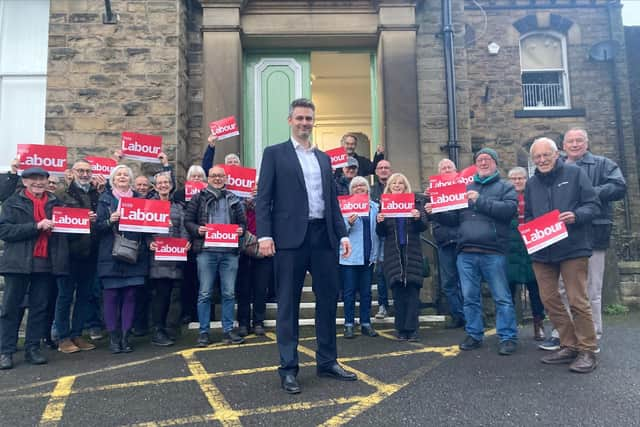 The schools catering service provides a reported more than 60,000 hot meals to children at 358 schools across Derbyshire every day, freshly prepared at each school site or at a central hub for those without kitchen facilities.
As a fully traded service, it is expected that all of its costs are covered by income generated externally, rather than the council's central budgets. The service is not legally allowed to make a profit.
Councillor Alex Dale, the county's cabinet member for education, said: "We are acutely aware that this is a significant increase and we wish we weren't in the position of having to make it. It is not a decision that we've taken lightly by any means as we know that families across Derbyshire are continuing to face real challenges with the cost of living. But the sad reality is that, as a service, we are not immune to those same pressures.
"With food inflation having reached the heights of 19 per cent, the costs of our ingredients are soaring. As a local authority run-provider, and unlike many private competitors, last year's local government pay award alone left a £1.28m hole in our budget.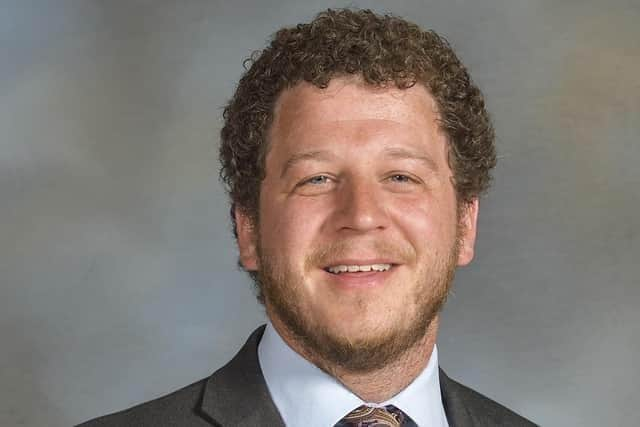 "If not addressed, these challenges threaten to make the service unsustainable in the future, meaning we'd no longer be able to serve healthy, nutritious, hot meals to Derbyshire pupils and the jobs of 1,500 hardworking and valued employees would be at risk."
He added: "Although this year's increase may seem like a lot in one go, this is largely because we have started from a much lower base, at £2.30, than many other authorities. We have worked extremely hard to keep our prices down, freezing them in five out of the past eight years and we are constantly striving to make the service more efficient.
"Our most disadvantaged families will continue to receive free school meals – something which has expanded significantly in the last decade or so and which we promote as much as possible locally – and we're encouraging anyone who may be struggling to check their eligibility or to seek support from our Household Support Fund, with the details on our website."
Mr Pearce's criticism of the Conservative-run council was echoed by Councillor Damien Greenhalgh, Labour representative for Glossop and Charlesworth, who said: "Derbyshire's proposed increase to £3.25 is much higher than local other councils where the average cost of a primary school meal is due to rise to £2.65p.
"The cost increases that Derbyshire cites don't justify such a huge increase which is unfair on families and risks our excellent in-house catering service becoming unviable if not enough families can afford school meals."
However, Coun Dale hit back at Labour's argument and insisted that Derbyshire's position is broadly similar to local authorities elsewhere in the country.
He said: "I'm disappointed, but not surprised, that Labour are party-political point scoring on this issue. They can't seem to resist politicising anything they think they can get a vote out of. I'm even more disappointed that they aren't being straight with Derbyshire residents. They demand a price reduction but don't say, in the climate of ongoing significant financial pressure on the county council, what other frontline services they'd cut in order to fund it.
"And the comparisons they make with other authorities don't seem to bear much resemblance to the present reality. Some of the figures quoted for other authorities seem to already be a year or so out of date and don't reflect current prices, nor the fact that many other council-run catering services are currently reviewing their charges due to the huge challenges the sector is facing."
He added: "The supposed 'average' of £2.65 doesn't hold up to scrutiny either. It is based on survey data which includes a range of private providers, as well as local authorities, and doesn't take account of the significant variance in terms of their offer and the standards, size and quality of the meals provided.
"That survey was carried out in November 2022. Everyone knows that since then, global inflation has continued to bite. We've seen food inflation peak at 19 per cent in March and sit around 17 per cent even now. Different providers have been affected in different ways by pay inflation.
"We've already seen several other council-run providers increase their charges significantly, like Hampshire at £3 and Hertfordshire at £3.15. And we know that many others are reviewing their own prices as we speak. We will undoubtedly see further price rises across the country over the next few months."
Support your Buxton Advertiser by becoming a digital subscriber. You will see 70 per cent fewer ads on stories, meaning faster load times and an overall enhanced user experience. Click here to subscribe.