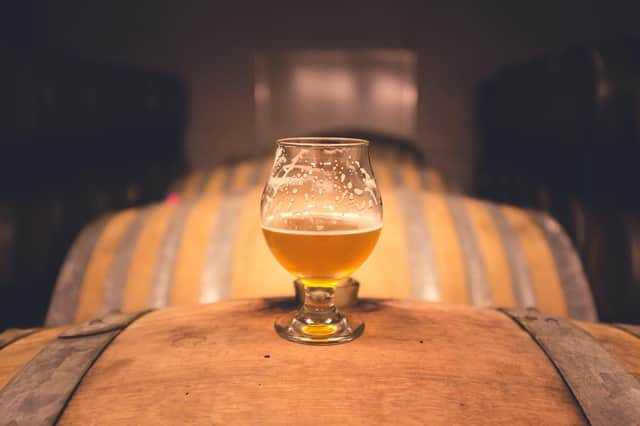 Buxton Brewery has been named one of the world's best by RateBeer.
Every year, RateBeer.com recognises and awards the best new brewers, best places for beers by region and country,the best reviewers, the best beers in the world, the best beers by style and the best 100 brewers in the world.
RateBeer tabulated and analysed more than 4.2 million reviews submitted by its global community, examining more than 640,000 beers by over 33,000 brewers in more than 74,000 places around the world – in bars, taprooms, brewpubs and more, from Brazil to the USA to China.
Buxton Brewery, which operates the Tap House and Cellar Barin Buxton, has been awarded Best Brewer Tap Room for 2019, not just in Derbyshire, but in the whole UK.
Buxton Brewery has also been recognised by RateBeer as Best Brewer in Derbyshire for 2019 with its bourbon barrel-aged imperial stout, 'single barrel rain shadow' listed as one of the Best Beers in the World for 2019 and Best Beer in Derbyshire.
Finally, for the eighth year running, Buxton Brewery has been listed as one of the Top 100 Best Brewers in the World – placing 28th in the list.
Buxton Brewery was founded in 2009 by Geoff Quinn as a home-garage project and now produces 25,000 litres per week at its main production and canning site on Staden Lane in Buxton .
Geoff said: "The whole team here is incredibly proud to be recognised with these awards, for the bars we operate, the beers we make, and for the brewery as a whole.
"Following our 10-year anniversary in 2019, and with a large expansion project and new packaging line just commissioned, it's great to have such wonderful positive feedback from the wider beer community, around the world."
Joe Tucker, founder of Ratebeer, said: "RateBeer Top Brewer awards go out to fewer than third of one per cent of qualifying breweries and 2019 was our most competitive year to date.
"It's a hard-earned honor and we couldn't be prouder to recognise these breweries for their accomplishment."