Peak landscape and Laurel and Hardy inspire shows for online Buxton Fringe
Comedy, theatre and music feature in the second day of the new-look Buxton Fringe which is entirely online and free to watch this year.
Thursday, 2nd July 2020, 7:53 am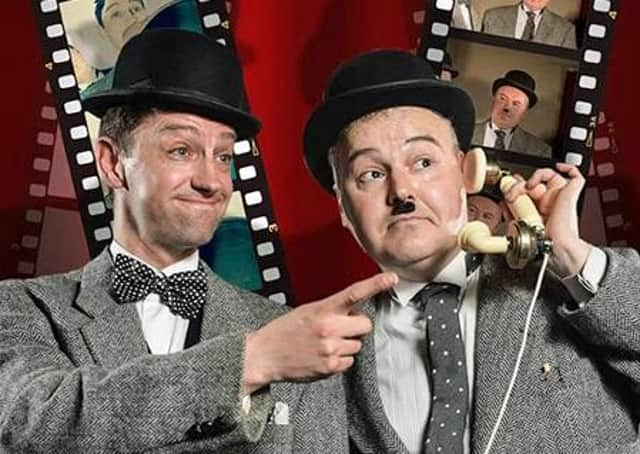 The Laurel and Hardy cabaret, presented by Lucky Dog Theatre.
All the magic of dynamic duo Laurel and Hardy is recreated in a comedy cabaret by Lucky Dog Theatre.
Humour and verse combine in Andy Gilbert's lockdown poetry master class.
Among the highlights today (Thursday, July 2) is The Landscape Jukebox which is an intriguing part-radio play, part-film and online jukebox, inspired by the Buxton landscape.
Confession and resolving differences form the backbone of Sticks & Stones by Breadface Theatre.
Peak Voices brings One Song More! A NIght At The Musicals to the festival, High Peak Orchestra will present a concert and Derby City Singers share their contribution in a performance entitled Moon River.
Children can tune in to a show entitled Lost Castles, presented by Creeping Toad.
Creations by members of Buxton and District U3A beginners arts group will also be showcased today.