Mirth, murder and mayhem with a shot of tennis in Crimes on Centre Court play touring to Derbyshire
A team of actors will aim to win over a Derbyshire audience game, set and match with an hilarious tennis based murder-mystery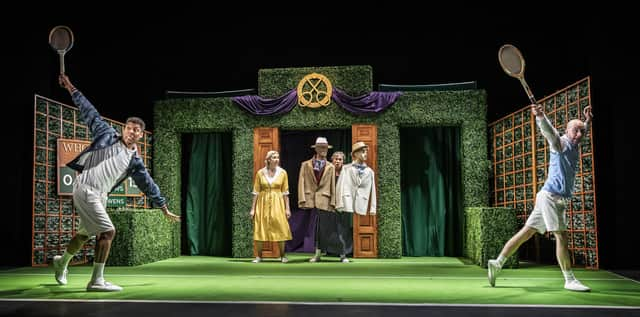 Crimes on Centre Court at Buxton's Pavilion Arts Centre on November 2 and 3, 2023, is based on a story from the award-winning podcast Comedy Whodunnits for Your Ears? (which peaked at number two in iTunes fiction chart). Expect mirth, murder and mayhem (with a side of tennis) in this deucey treat.
When Lord Knows, the chair of The Whombledun International Invitational Tennis Tournament, dies his son, Hugh, is suspicious. The police won't take the case, so Hugh calls in private investigators Perry & Penny Pink, to get to the bottom of things.
A hard-working cast of four performers – Katriona Brown, Kirsty Cox, Emile Clark and Ben Thornton – play countless characters with quick-fire changes and quicker wits, in a story that will rally your spirits and leave you wanting a second serving of the volley of gags and visual delights.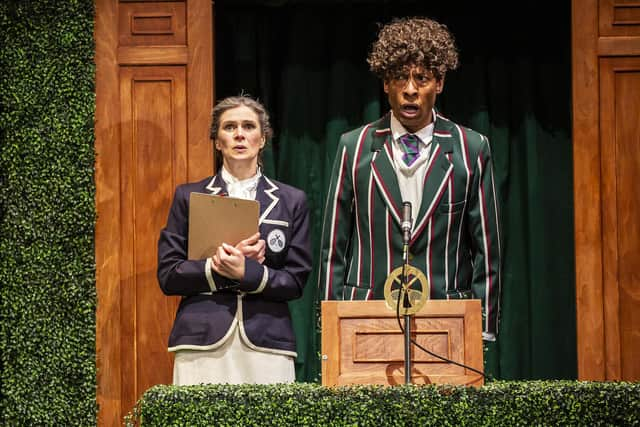 The play is presented by New Old Friends a touring theatre company whose primary goal it is to make people laugh out loud. Born from the podcast, the production team have relished the insurmountable challenge of bringing an audio play to the stage and making it, well, surmountable! The show draws on many reference points including 80s sports movies, ballet and Japanese game shows.
Writer and director Feargus Dunlop Woods said: "This show was such fun to create, magpie'ing all of the elements we love in theatre and popular culture together. We believe in giving people a couple of hours of escapism, to just sit and laugh with strangers, which we think is every bit as profound as more obviously worthy shows.'
"The response from our audience when we toured last year was overwhelming, so we're thrilled to be out again sharing all the nonsense of barber-shop singing hedges, ridiculous murders, a character who we never see more than the top of their head and even some actual tennis on stage."
Crimes on Centre Court is an ace of a show you're sure to (fifteen) love.
The show carries an age guidance of 10+.