Man's impact on nature is focus of Sir David Attenborough's new film showing at Derby QUAD
Sir David Attenborough stars in a film in which he reflects on his career as a naturalist and the devastating changes he has seen.
Thursday, 1st October 2020, 5:30 am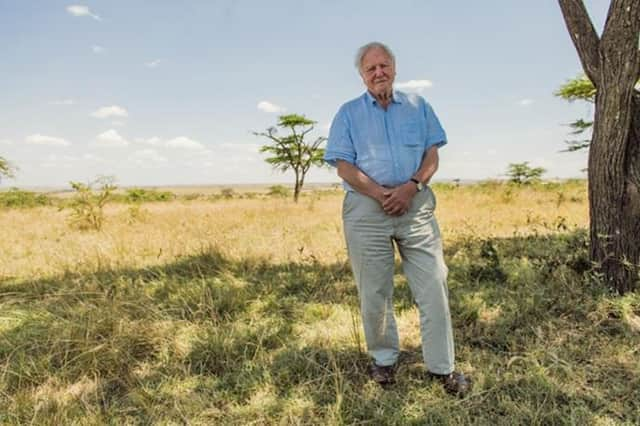 David Attenborough filming in the Maasi Mara in Kenya. Photo by Conor McDonnell/WWF-UK.
The TV presenter has visited every continent on the globe in more than 90 years, documenting its natural wonders to show viewers back home.
In his new film David Attenborough: A Life On Our Planet, to be screened at Derby QUAD on Saturday, October 3, at 6pm, the naturalist will present a powerful first-hand account of humanity's impact on nature and a message of hope for future generations.
The film features an exclusive conversation between Sir David and Sir Michael Palin about their explorations of our vast planet and a desire to protect it for future generations.
Tickets for David Attenborough: A Life On Our Planet cost £15, £14 (concessions) or £10 (16-25 years or under 16s). Go to www.derbyquad.co.uk