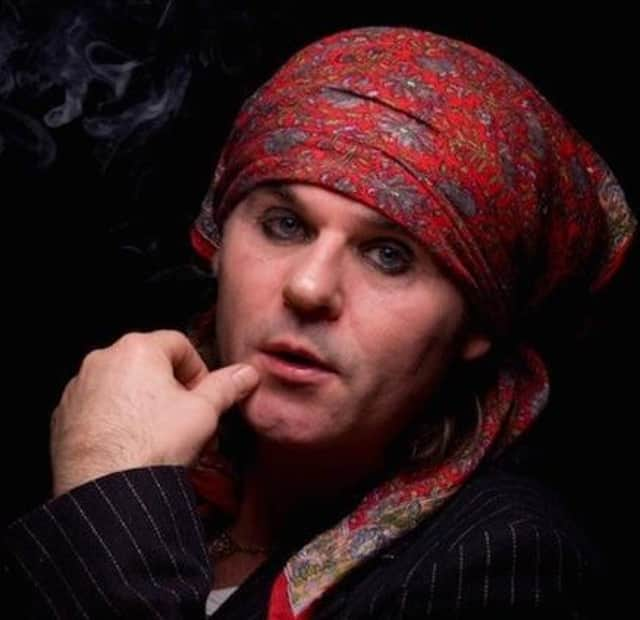 Quireboys frontman Spike will be entertaining the audience at Real Time Live, Chesterfield.
He will be visiting Real Time Live, Chesterfield on May 27, 2021.
Spike said: "This is a socially distanced show and we take it very seriously. This is a great opportunity to play to a limited number of fans in an almost parlour like atmosphere. It is very much a show where the audience can get involved."The one-man show will comprise of two 45-minute sets on a stage stripped down to the singer, his guitar, songs and stories. Spike will illustrate the highs and lows of his wild life in rock 'n' roll in tales that take an honest look at the modern-day musical circus.Fans will have the chance to ask Spike questions and he'll meet everyone in a socially distanced manner.Spike and The Quireboys notched up several hits in the Nineties including 7 O'Clock, I Don't Love You Anymore and Hey You. They recorded several albums, the latest 35 and Live released in 2019.Spike's career began during the 80s as a 17-year-old when he travelled from Newcastle to London and formed The Quireboys. The band were managed by Sharon Osborne and their first album reached number two in the UK charts. The Quireboys toured with Guns and Roses at Axl's request, had a homecoming party with The Rolling Stones at St James' Park, and later played to 50,000 fans at the Tokyo Dome in Japan.The Quireboys had a hectic schedule of recording and touring until the coronavirus pandemic stopped them in their tracks. The lull offered Spike the opportunity to go out and perform intimate shows where he can personally interact with fans. No two shows are the same as Spike delves into a myriad of memories and experiences
A message from Phil Bramley, Derbyshire Times Editor
In these confusing and worrying times, local journalism is more vital than ever. Thanks to everyone who helps us ask the questions that matter by taking out a subscription or buying a paper.