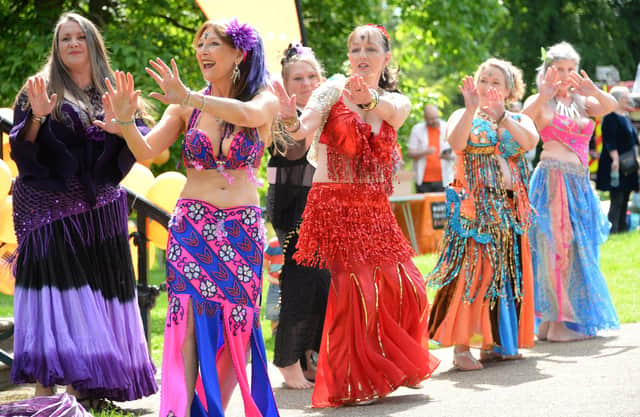 Belly Dance Flames at Fringe Sunday 2019. Photo by David Upcott
Performers and creatives can present a physical or online show at the festival which runs from July 7 to 25.
Entries so far include outside attractions such as Stone and Water's children's activities in the Pavilion Fardens, Buxton Pride Picnic and acoustic music in the Serpentine Community Garden.
The Green Man Gallery will host writers from Buxton Spoken Words, northern comedy with Whine, Women and Throng, comic poetry from Andy Gilbert, piano and songs from award-winning Egriega and Omrod and an evening of jazz vocals from Annette Gregory.
Following last year's trail-blazing mainly online Fringe, it also looks as if web-based entertainment is here to stay with Chesterfield's Ashgate Heritage Arts offering their Crooked Spire Murder Mystery Musical and Writers in the Peak presenting monologues, poetry and music.