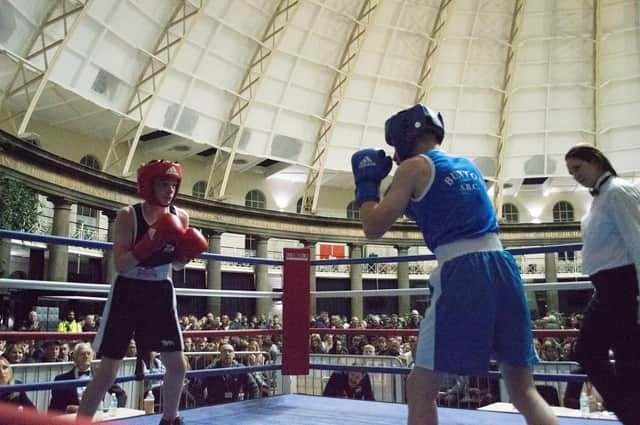 See if you can you recognise any of the fighters in this previous Buxton Amateur Boxing Club annual show
Buxton ABC are known for putting on some great shows in the Devonshire Dome.
Published 7th Dec 2021, 10:22 GMT
Updated 3rd Nov 2023, 08:09 GMT
It was no different last December when fighters and fans packed in to the area to watch local upcoming fighters pick up some in-ring experience.
Photographer Mark Taylor was on hand to capture the action in this gallery. Have a look and see if you – or someone you know - made the cut.
You can get more sports news each week here.