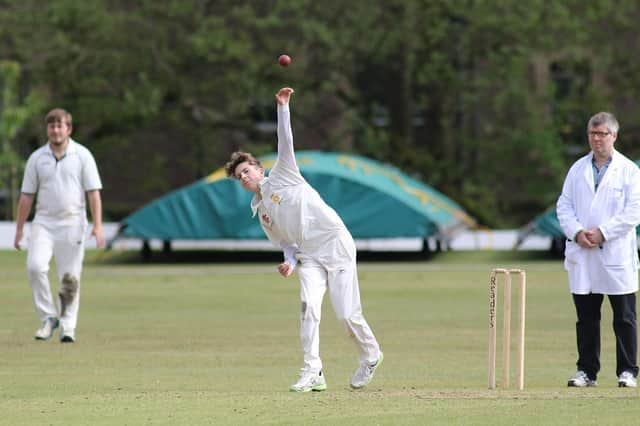 Fran Slater picked up 3 for 22 during a tight spell.
And they did it with room to spare after chasing down Cutthorpe's 163/7 with nearly ten overs left.
After expensive spells from Harry Griffin, Buxton were indebted to tight bowling from Fran Slater, who took three for 22 and Will Annison with two for 24 off ten overs.
With Buxton's batsman thinking clearly and looking to build partnerships, Harry Griffin and Matt Poole both scored 46 as Buxton eased to victory.
At the Park Buxton II struggled on a slow, low wicket and too many batsmen gave their wickets away with careless, indisciplined shots.
But Phil Slater, with an excellent 38, enabled the team to post a defendable 123.
But, apart from steady opening spells from Tom Lisser and Dave Belfield, Buxton's bowling was too wayward and Ambergate II won by three wickets.
On Sunday at the Park Buxton III were able to restrict Langley Mill to 110 for 9 off 40 overs.
Chris Hazelhurst took 2 for 9 from 10 tight overs while junior Joe Bagshawe finished with three wickets.
Backed up by good catching and ground fielding, Harvey Oddy also bowled very tightly and debutant Ben Crispin took two wickets.
Junior Leon Brower played some fine off side drives to score 35, while debutante Gareth Crispin batted well for 25.
It was left to another debutante Andy Whyatt to see the III through to a first win of the season.