Chatsworth Farmyard's national accolade for preserving rare breeds
Chatsworth Farmyard has been honoured for preserving several of the rarest breeds in the United Kingdom.
Tuesday, 13th April 2021, 9:11 am
Updated
Tuesday, 13th April 2021, 2:45 pm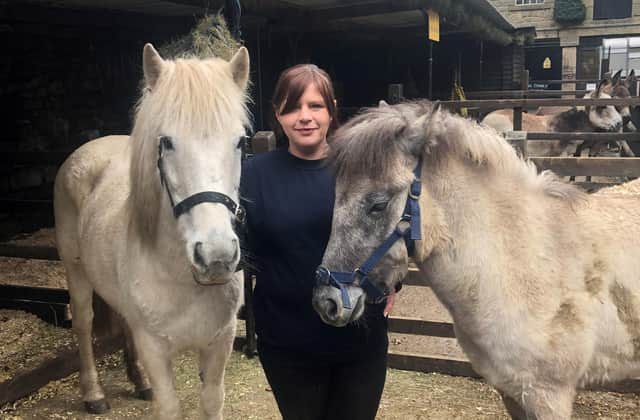 Melissa Underwood with Eriskay ponies.
National charity Rare Breeds Survival Trust (RBST) has awarded accreditation to the farmyard for its work in ensuring the survival of livestock and equine rarities.
Suffolk Punch horses, Shire horses, Eriskay ponies, Gloucestershire Old Spot pigs, Bagot goats and Cream Legbar chickens are among the rare breeds at the farmyard which reopens to the public tomorrow (Tuesday, April 13) after lockdown. British Landrace pigs are due to arrive shortly.
Farmyard manager Melissa Underwood said: "Since joining Chatsworth Farmyard in September 2020 we have been increasing the numbers of rare breeds kept here. One of my best moments has been to discover that the Albion breed of cattle originated here in Bakewell.
"We hope to use them in our milking demonstrations. We were lucky to be able to source our two females and look forward to welcoming their calves in the summer."