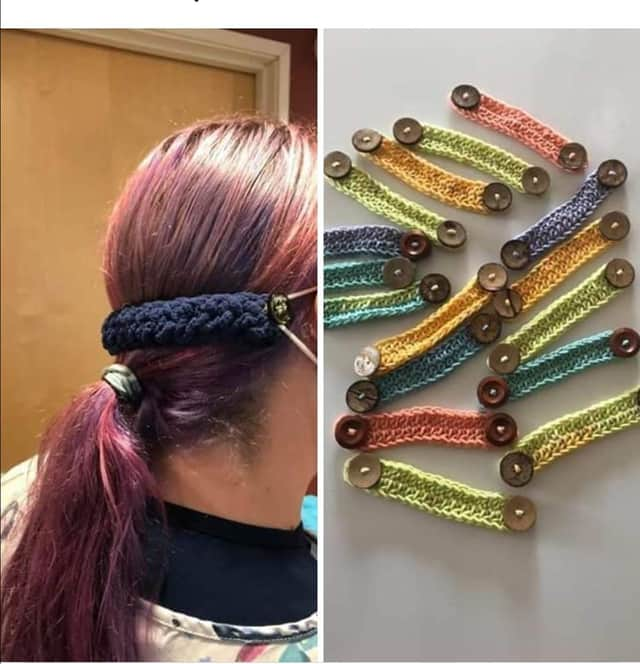 Specsavers Buxton staff have been keeping themselves busy crocheting items for NHS staff.
Although the store is closed for all but essential and urgent care, furloughed staff at Specsavers Buxton have been keeping themselves busy crocheting items for NHS staff and those in care.
Sandra Marshall, the store's optical advisor, launched the campaign earlier this month, which has since benefited dozens of people across the county.
She said: "After posting a request for wool donations on social media, we've been inundated with help from the community; a real show of community strength and solidarity with our local NHS workers in Derbyshire."
The store's team has been busy knitting and donating colourful mask straps for front-line nurses and care workers who might need a little bit of a morale boost in light of the coronavirus outbreak.
Sandra added: "As well as the mask straps, we've also created small knitted heart decorations for use by patients in hospital. Families of those in care can spray their aftershave or perfume onto the items, to remind their loved ones of them, while they might be unable to visit while in lockdown."
Specsavers has set up a group on Facebook for people to ask the team of expert optometrists and audiologists questions they might have about their sight or hearing while stores are open for urgent appointments only. Visit www.facebook.com/groups/SpecsaversAskTheExpert.