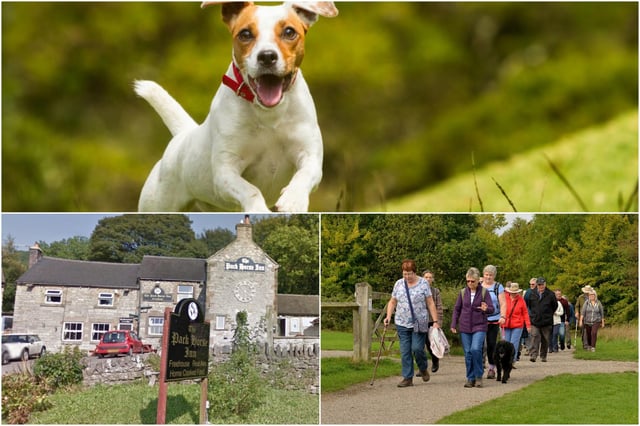 Where will you take your dog for a day out in Derbyshire? Main photo in montage: Shutterstock/Ammit Jack.
Dog owners recommend these great days out in Derbyshire
Summer staycations are fast approaching and dog owners are looking forward to getting out and about in Derbyshire with their four-legged friends.
Thursday, 20th May 2021, 11:24 am
The lifting of lockdown also means that visitors can go back inside pubs and cafes, but it's not always the case if you have your pet pooch in tow.
Dog-friendly holiday provider Canine Cottages has compiled a handy guide about where you can take dogs for exercise and which refreshment stops they will be welcome at.
Using data sourced from TripAdvisor reviews, they put together an online tool to provide pet owners with information for the perfect day out.
Shannon Keary, Digital PR Manager at Canine Cottages, said: "With so many more people looking to explore what's on their own doorstep with their dogs this summer, it's fantastic to see the sheer number and diversity of places that welcome dogs across the country; hopefully this can only continue to grow.
"We hope that our Dog-Friendly Index tool helps to highlight the top spots for dog owners to visit near them, as well as highlight some hidden gems they may not have been aware of."