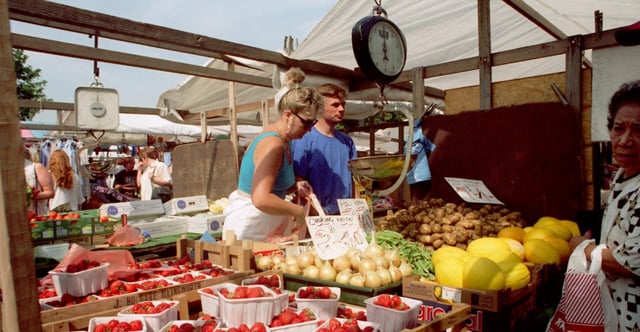 The fruit and vegetables on sale at Bakewell Market in 1996
Pictures from the past of shoppers at Bakewell Market but who can you recognise?
Picking up your fresh fruit and veg or buying some fresh meat Bakewell Market has been a go to destination for shoppers for generations so see who you can spot in these pictures from the late 1990s and 00s.
Wednesday, 17th February 2021, 3:00 pm
The beautiful Peak District town of Bakewell has had a market since 1330. The town's Livestock and Stall Markets continue to attract tourists and visitors, as well as providing an essential service to the local community. The Monday market in the centre of the town boasts around 100 stalls, when covid restrictions aren't in place.