Long-lost railway stations between Buxton and Ashbourne - in pictures
Take a journey back in time with these stunning photographs showing some of the Peak District's lost railway stations.
Thursday, 24th October 2019, 1:48 pm
Updated
Saturday, 26th October 2019, 2:04 pm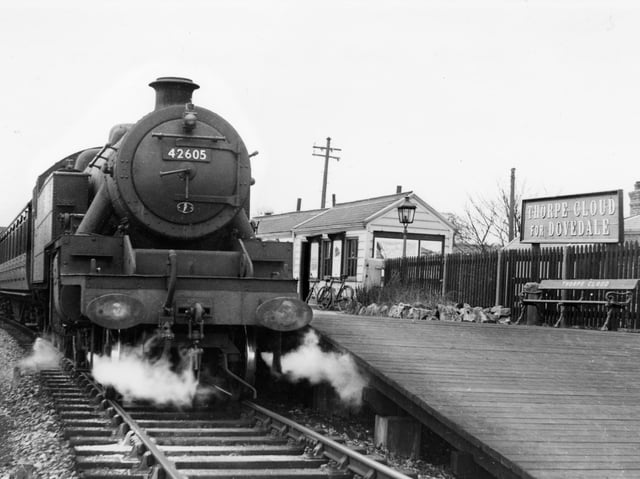 Thorpe Cloud, April 1952
They are among the 120 images which feature in Uttoxeter to Buxton (via Ashbourne), a new photographic album on the rail line which for 70 years provided an important passenger and freight link for rural communities to the south of Buxton. The 96-page album is available in hardback format from Middleton Press, priced £18.95. Visit www.middletonpress.co.uk. Read the full story here.
Higher Buxton station, June 1930
Looking down towards Hartington station, with the signal box on the right.
Parsley Hay Station, a train arriving from Buxton
A service from Uttoxeter to Buxton at Alsop-en-le-Dale, August 1953.
Another of Buxton Station, from May 1967
As an added bonus, here's a photo of how Buxton Station used to look, dated May 1953. This side of the station remains in use, today handling passenger services to Manchester.
Hurdlow station, which closed in 1949