22 more great pictures of Buxton Carnival over the years
Come rain or shine, the community pulls out all the stops when it comes to Buxton Carnival.
Friday, 9th July 2021, 5:49 pm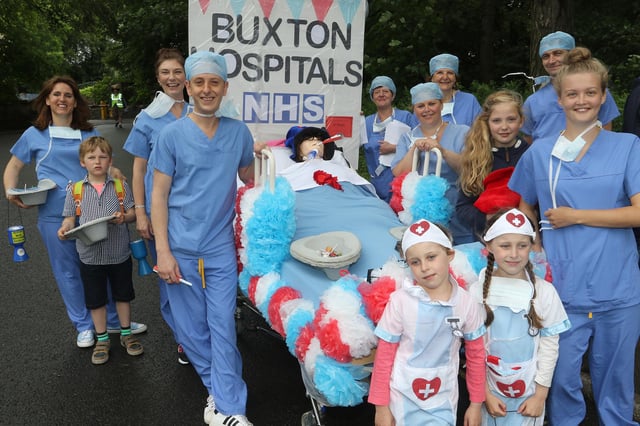 Buxton Hospitals in 2016
The annual parade is always filled with a variety of fun and colourful entries, representing community groups, businesses and a variety of organisations.
So grab a brew, and enjoy a look back at these fantastic photos from Buxton Carnival over the years. Can you see any familiar faces?
Alice in Wonderland, Buxton Sub aqua club in 2007
Performing in their fortieth carnival the Billerettes made a donation to the Mountain Rescue team who were celebrating their fiftieth anniversary in 2014
"Wish you were here" from the Harpur Hill gang in 2006
Buxton Sub aqua club, Sophie Swift and Holly Whitewood
This fantastic dinosaur made quite the impression in the 2008 carnival
The Face Facts entry in 2007
Buxton in bloom by the fifth Buxton Brownies
Face Facts do the Royal family in 2016
Who you gonna call? Ghostbusters at the 2017 carnival
Buxton Sub Aqua Club celebrating their 40th anniversary in 2017