17 pictures to take you back to the High Peak in 1980
So much has changed in the High Peak in 40 years but so much has stayed the same.
Wednesday, 26th February 2020, 11:21 am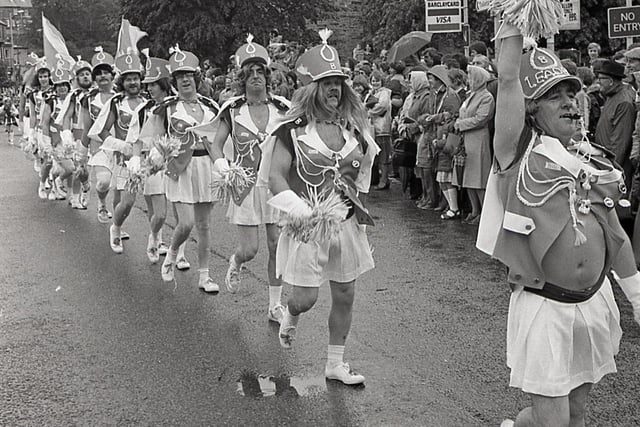 The Billerettes shook their pompoms at the 1980 Buxton Carnival
We have unearthed photos from our archive showing life in the High Peak in 1980.
And while technology may have advanced and fashions too people are still turning out for the May Queen, Burbage Show and Longnor Races just like they were three decades ago.
The finishing straight of the 1980 Longnor Races
Tideswell school nativity in 1980 with real donkeys
Hayfield Carnival's May Queen in 1980
Youngsters entering the fancy dress competition for Kettleshulme Carnival in 1980
The Buxton FC team paying tribute to former chairman Stan Wheatcroft in 1989 who was involved with the club for sixty years
Buxton Advertiser archive, 1980, BBC Northwest local broadcasts only reached Buxton in 1980
Chinley Chariot races 1980
The queen before her crowning at Kettleshulme Carnival in 1980
Fancy dress competitiors who took part in the Chinley Chariot races in 1980
The winning Dahlias from Burbage show in 1980
Manifold Valley Show in 1980
The BBC's Radio Four recording at tiny Flash Primary
The winning flowers at Whaley Bridge show in 1980
Competitors in the Chinley Chariot races back in 1980
The Bishop of Derby arrived to open the extension to St Georges School, New Mills in 1980
The New Mills School production of Oliver in 1980
The vegetable judges of Burbage show, 1980