Whaley Bridge bakery surviving coronavirus crunch with new nationwide delivery service for sweet treats
A Whaley Bridge bakery is thriving through the coronavirus crunch after launching a 'global' delivery service online.
Wednesday, 6th May 2020, 3:40 pm
Updated
Tuesday, 12th May 2020, 2:24 pm
Like many other food businesses, the Bridge Bakehouse, on Market Street, was hit hard by the immediate effects of the lockdown.
But sisters Camilla and Courtney Dignan, who first started the business selling homemade treats during their childhood summer holidays, spied an opportunity.
Within days of launching their new website last month, orders were flooding in from far and wide as people sought home comforts and packages to send to loved ones around the country.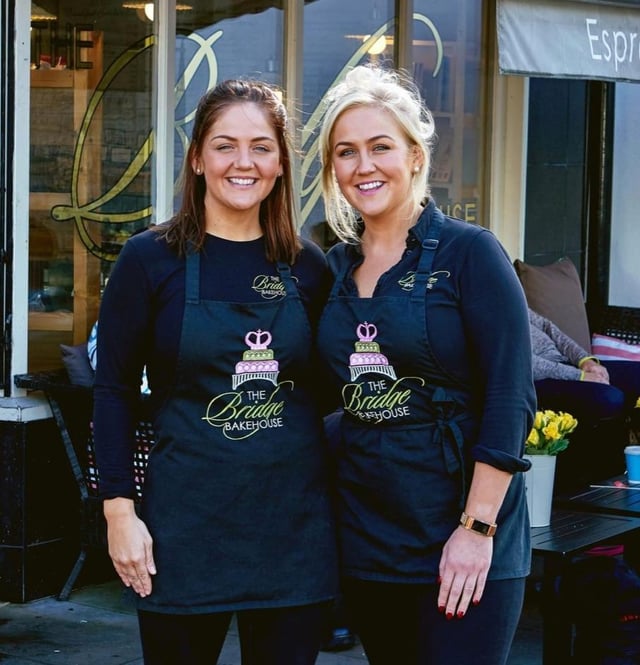 Camilla and Courtney Dignan from the Bridge Bakehouse in Whaley Bridge.
Camilla said: "We've grown as a business over the last few years, but not at this scale. It's really opened our eyes to the possibilities.
"With social distancing measures looking set to be in place for the next few months, businesses like ours are rethinking their entire operation and shaping the future of their work far beyond the pandemic."
For £16.50, the business will post out a selection of six brownies or cakes in a robust box specially designed by the Dot Factory in Manchester to withstand the next-day delivery rush.
Camilla said: "The development team was fantastic in helping us to quickly develop our new delivery service and help to keep us in business. This really seems like the future for our bakery."
The Bridge Bakehouse delivery box.
The bakery is also running regular home deliveries in neighbouring communities with an expanded menu.