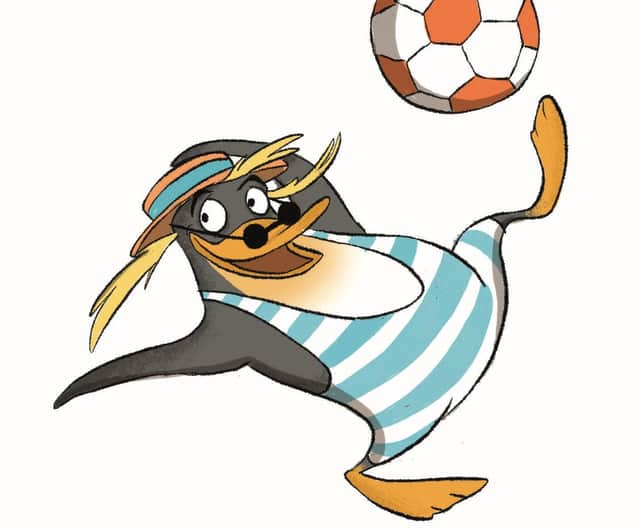 Snook the penguin from the Silly Squad. Image by Laura Ellen Anderson.
Every day up until August 28 this summer, families can tune in to free to watch videos.
Derby Libraries aim to keep children interested in books with a Silly Squad theme to their Summer Reading Challenge.
John Kirk is a performance storyteller who brings stories to life in fresh and imaginative ways, engaging children with his voice and facial expressions. Well-known for his humorous retellings of stories, he will be performing traditional fairy tales including Jack and the Beanstalk, Rapunzel and The Gingerbread Man.
Join AVP Theatre for a mixture of folk and original tales from storyteller, Amy, and her wonderful cast of puppets. Each show will be accompanied by a mini 'making video' showing you how to make one of the puppets from the performance, and a second video with instructions on making a puppet theatre. You can also download and colour in outlines for making the puppets as well.
Another favourite, local storyteller Alison Solomon, will be retelling one of Aesop's most loved fables, The Ant and the Grasshopper. She first worked with Derby Libraries when she devised and presented a Jamaican poetic storytelling performance as part of Pear Tree Library Centenary in 2016. Since then she has performed as part of Derby Poetry Festival and entertained school groups visiting Normanton Library as part of its launch celebrations last year.
You can find a full schedule of videos, and details of how to watch online at inderby.org.uk/sillysquad or the Derby Libraries Facebook page.